Before I divulge the big 6 I'd like to share a little inspo from some incredibly cool dudes in the States. They are kicking some serious goals creating interactive experiences for some of the big players. The clip below shows the direction we can expect to see advertising going.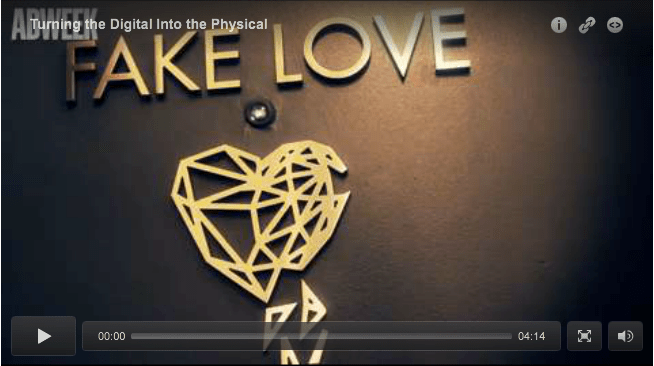 Their examples would have taken a considerable investment and won't be easily attained for too many businesses, but it is definitely a taste of what we can expect in the future as businesses start to get creative with how they peak the interest of their customers. Please don't be disheartened, just because you're pockets may not be as deep, it doesn't mean your creativity can't flourish.
Dig a little deeper and ask yourself how can you get your audience to engage with your brand. Forget food and drinks, they are great for entertaining and networking, but unlikely to hold the interest of people for long. Interactives at trade shows are becoming more important as a way of capturing new leads.
If you can present people with an opportunity to have an experience with your brand, they are far more likely to remember you. The 6 essential building blocks to awesome interactives for trade shows are:
Does it serve a purpose? Working towards your goals?
Is it enough to stop people in their tracks?
Is your experience entertaining, but also enjoyable?
Does it link back to your brand in some way?
Will the lasting impression remain positive?
Would your audience tell others about it?
Get creative! A security company could send visitors a key in the post before the show and encourage them to bring it to your stand. The winners keys unlock prizes. If you're a creative accountant you could display a puzzle on a touch screen, with prizes for fast completion times. If you're a toilet distributor, entertain people with a"royal flush" poker themed photo booth inviting visitors to snap a picture of themselves, stamp it with your logo share it on social media.
There are safe options and there are ideas that are outside of your comfort zone that will promote excitement. It will take prior planning and you'll have to back yourself, but the responses you get on show day will be well worth your while.
People hate being sold to so by extending an olive branch and giving them a reason to drop their guard you'll find it is one of the best ways to start a natural conversation. Another perk being that your staff will be more comfortable with an experienced based approach and making them easier to approach.
A well planned execution can see your message spread throughout the show. Managed correctly interactives for trade shows often become talking points long after the doors close on the final day. Are you really creating a memorable experience? Reach out if you would like to plan something truly exciting for your next event. – Brainstorming is definitely one of the favourite parts of our job!