The size of your stand space doesn't limit the potential of your creative output
Why do people short change themselves as "only having a 3×3"?
It's said as if they're ashamed of their booth space!
Maybe when they talk to custom exhibit builders like us they think they can't do much?
Or they're pushing their luck speaking to a bespoke builder until they make it big and can do something extravagant?
For most, dressing a 3×3 stand space seems to be a licence to do ordinary.
Just because it's "one of the smaller shows" …
Doesn't mean you should tether in a MAGIC REALM between standard shell scheme and an out-of-the-box package that hopefully just looks better than your competition.
This attitude isn't going to inspire anyone. (I wonder why no-one is paying you any attention?)
Sure, you aren't going to have a 2 story monstrosity, but it doesn't mean you have to settle for dull.
The limiting factor really is our willingness to actually put ourselves on the line and make a bloody effort.
Having already invested in exhibit space, staff time and expenses… Why fall short with your design?
After all, it is the part people judge you on…
And let's not forget that 83% of visitors at a trade show can influence the buying decision.
Bigger isn't always best
There's actually an argument to having a smaller space.
You might not have a physical product you can bring to a show so don't have much to display.
If you don't have as big budget, it's silly to have invest in a larger space when you can't afford to dress it.
A smaller trade booth space allows you to increase the budget spend on higher quality finishes.
Or give you some wiggle room to do some cool stuff with your campaign (interactives, giveaways, prizes etc).
EuroShop Inspo
This show in Dusseldorf, Germany, is a real monster.
All 17 halls at EuroShop are filled with incredible exhibits of such a high standard.
While most are HUGE, the small guys still put their best foot forward with some really creative concepts that are sure to inspire.
In fact they still accomplish a lot with sometimes less than a 3×3 space to dress.
The same elements you find on a large exhibition stand are also found on a smaller one… It's just what you do with them that makes all the difference.
Here are some of the smaller ones that really stood out.
CNC letters, bold colours and unusual textures really jump and they are a joy to explore.
It was often the simple stuff that caught your eye!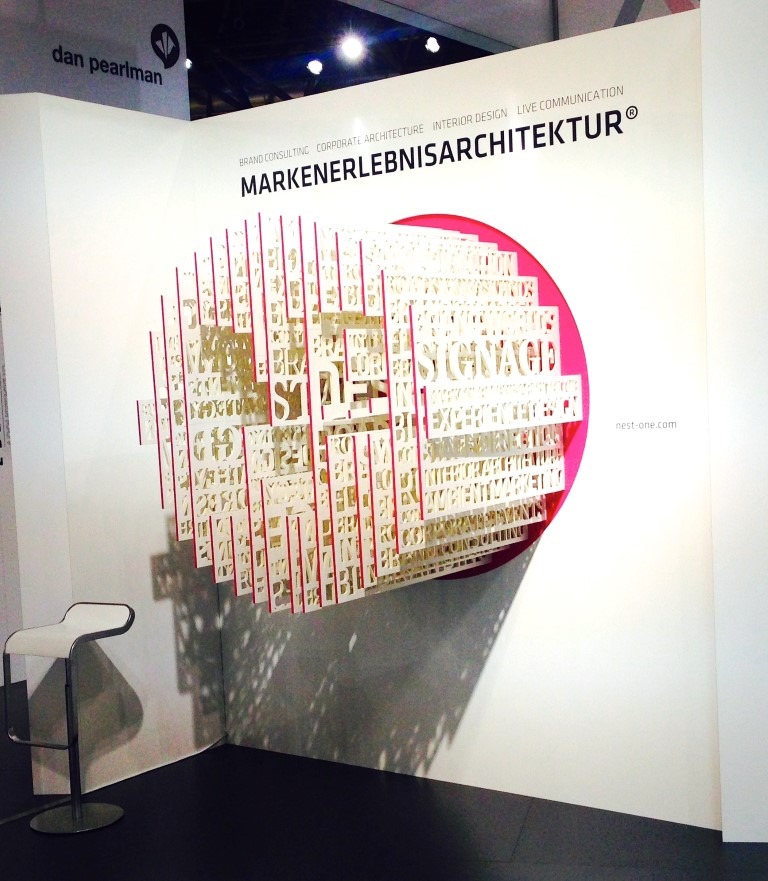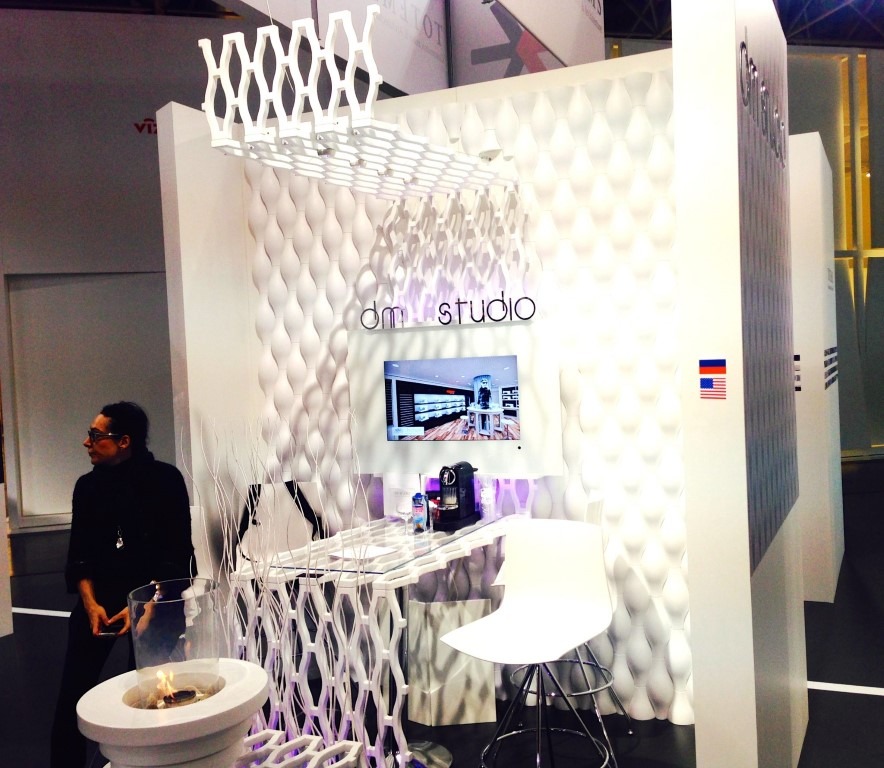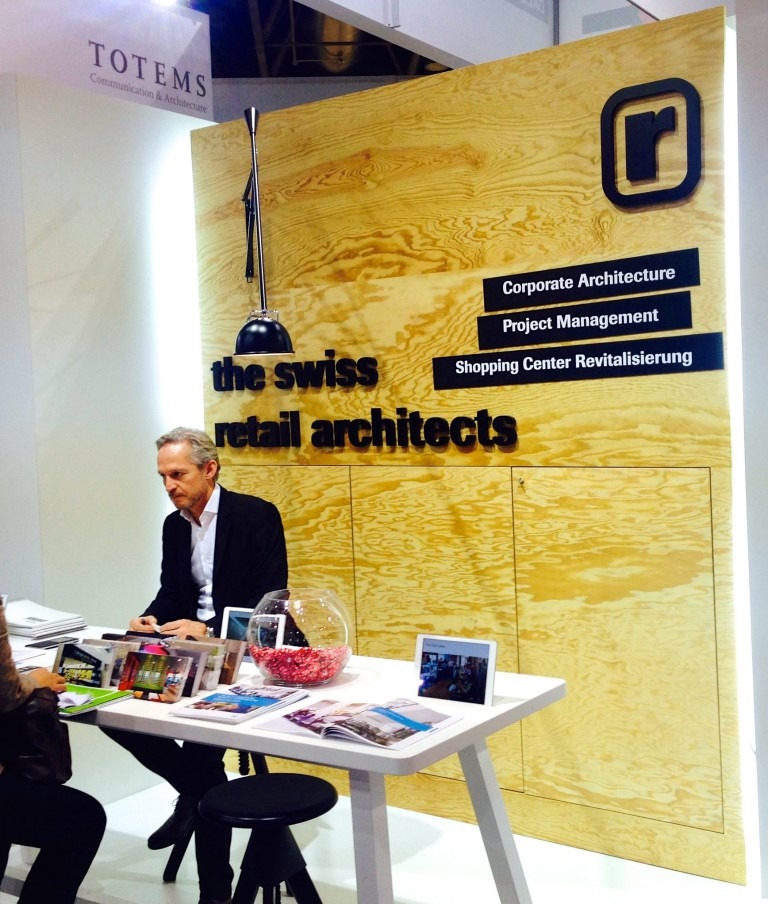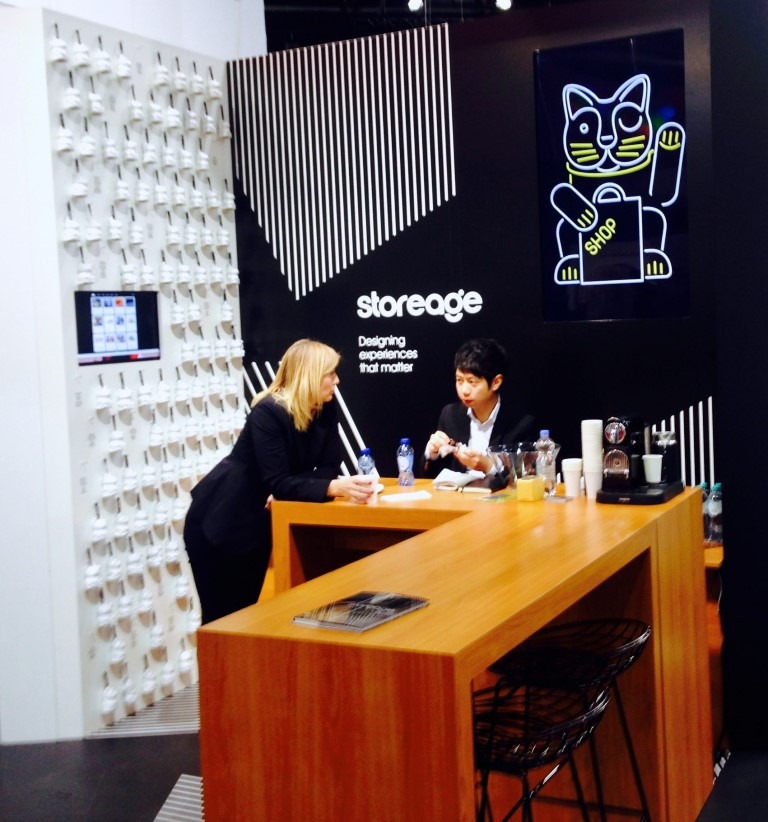 We really are the biggest constraint to our own creativity.
No, you are not exempt. And no, your industry is not different.
So decide on your message, what you need to display and just get creative with your custom stand! 
Unleash your inner child and have some fun with this unique marketing channel.
You'll get a much better response, be proud to stand in front of your amazing exhibition stand design. 
And of course, if you would like help achieving that – I'm your girl 🙂
Yours in Exhibiting,
Jess
P  02 8093 3806  |  M  0417 468 487
E  jess@theexhibitcompany.com.au