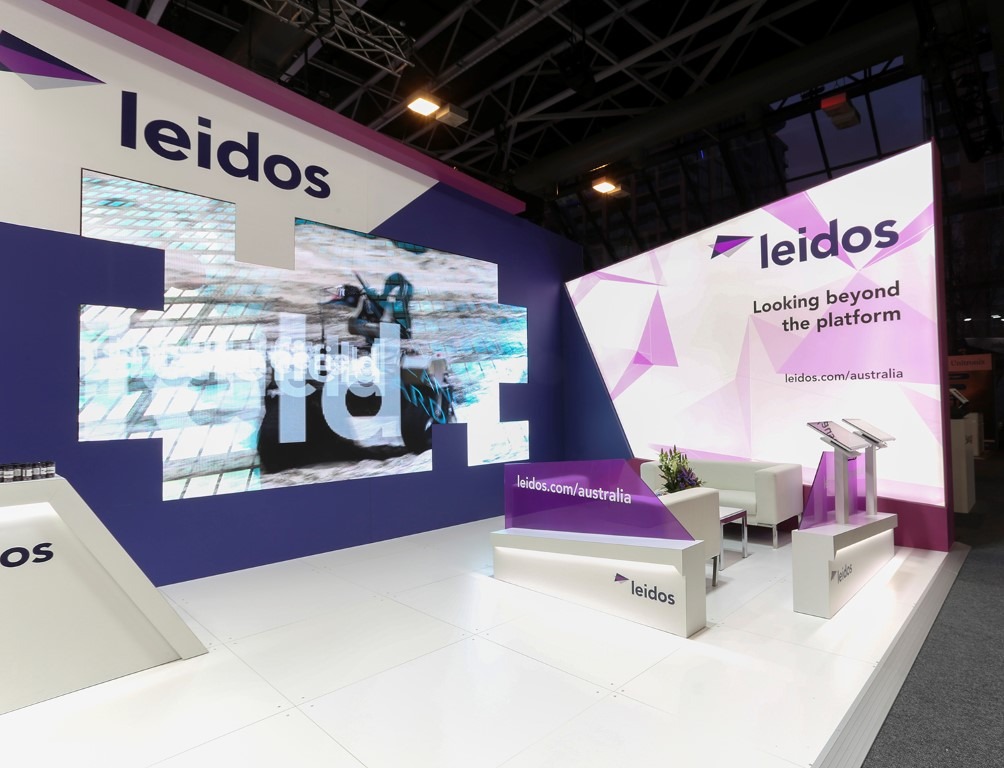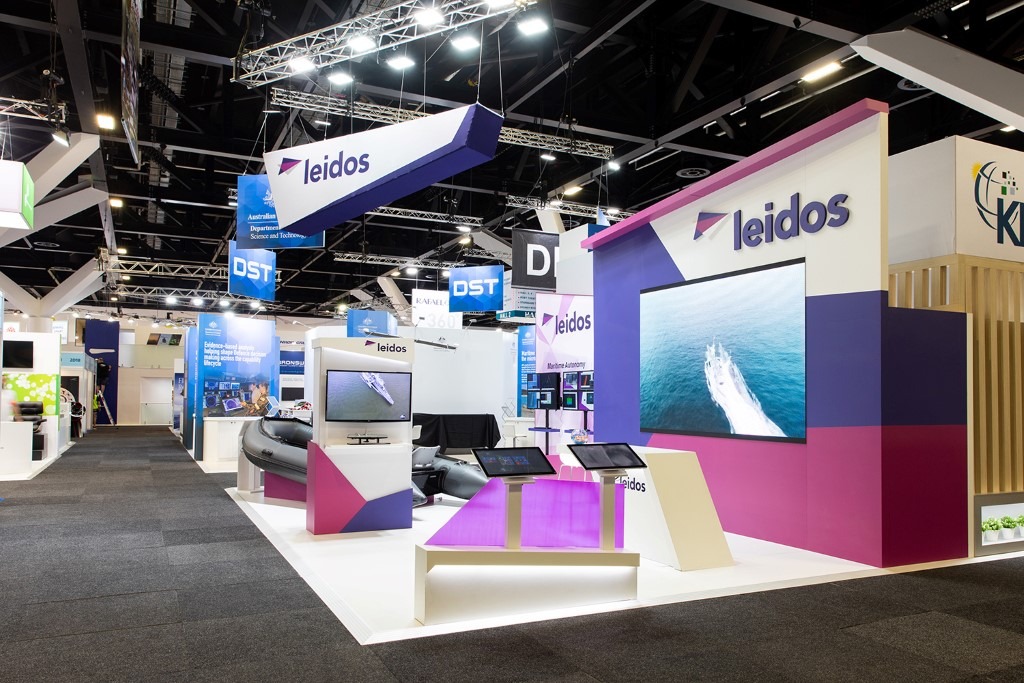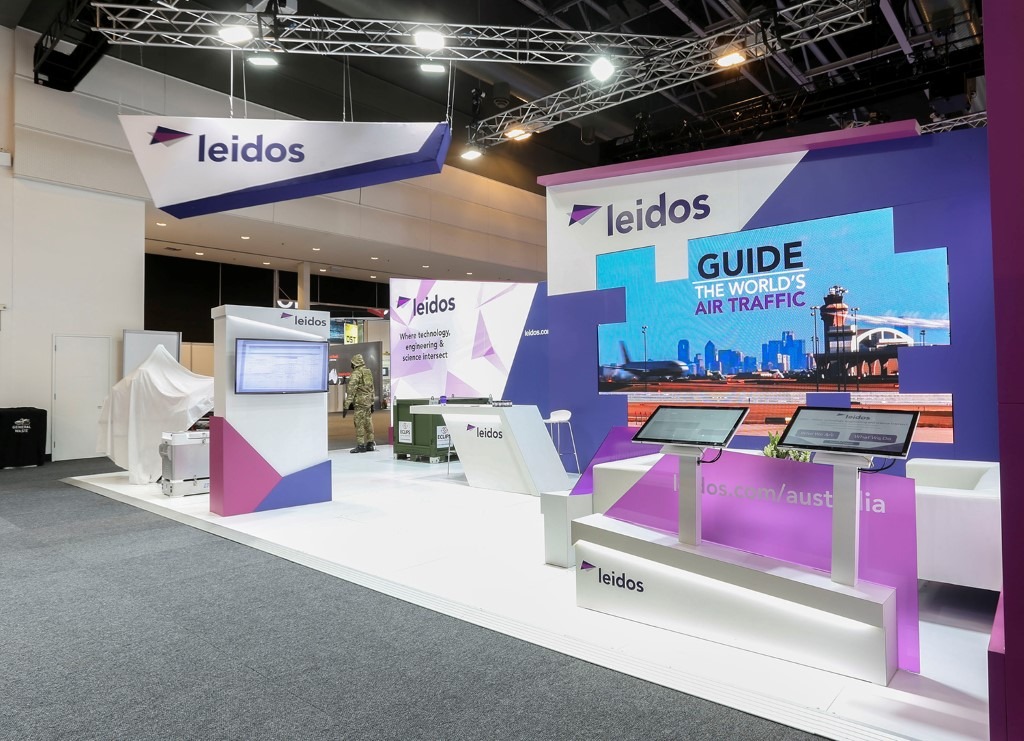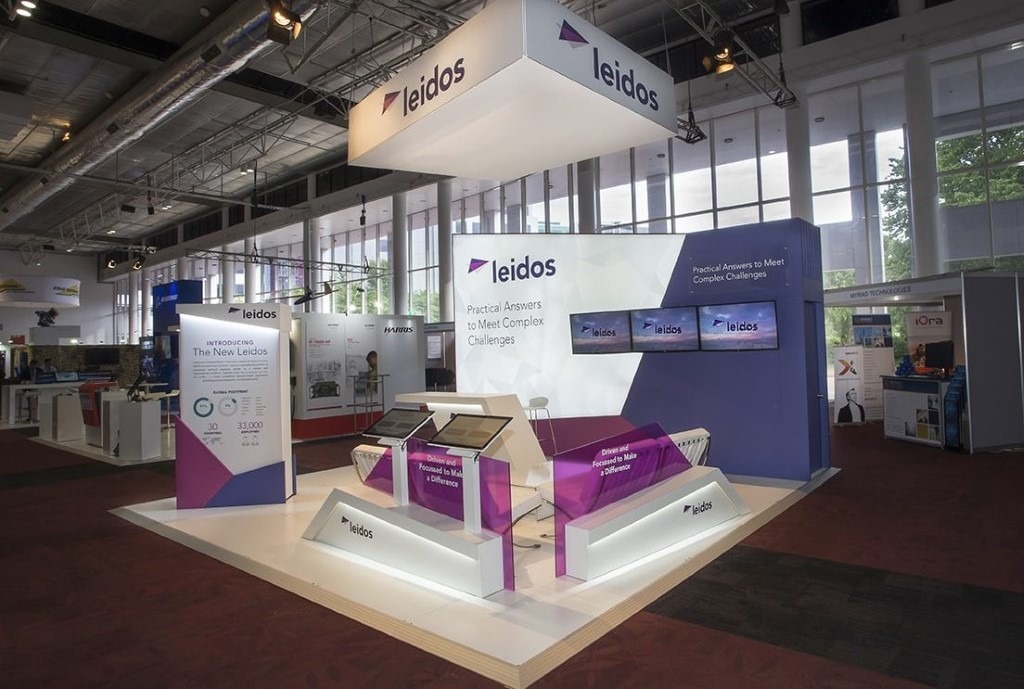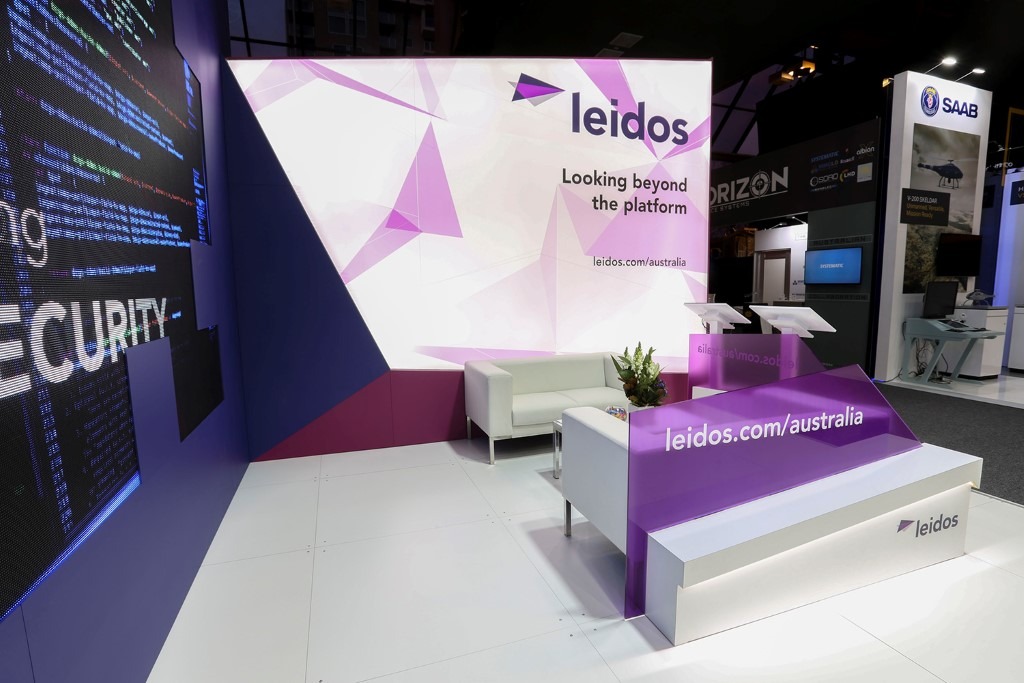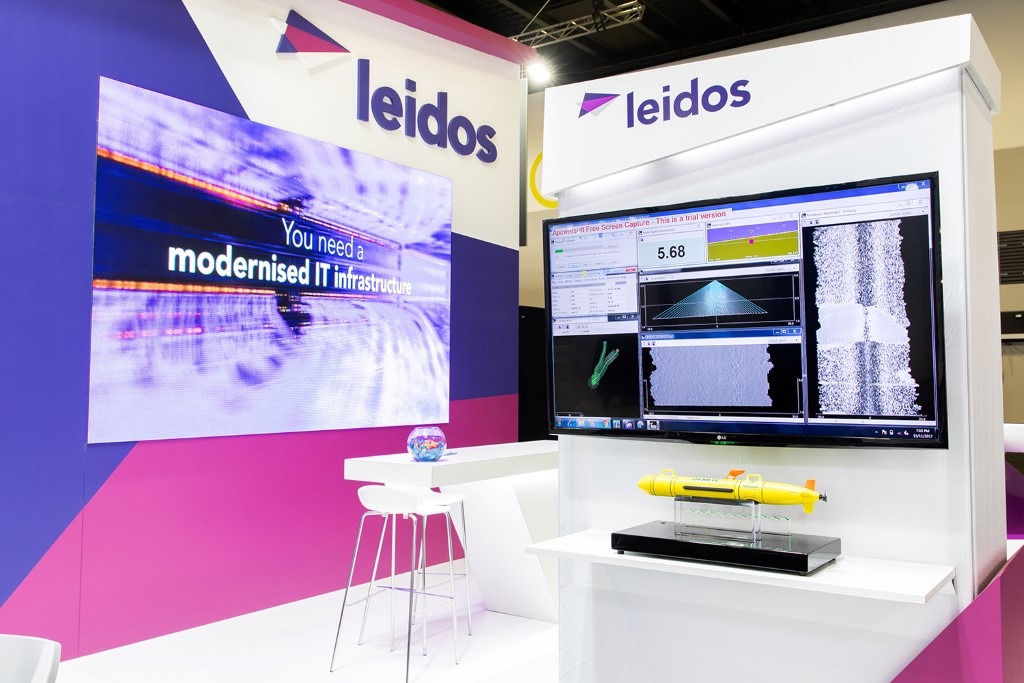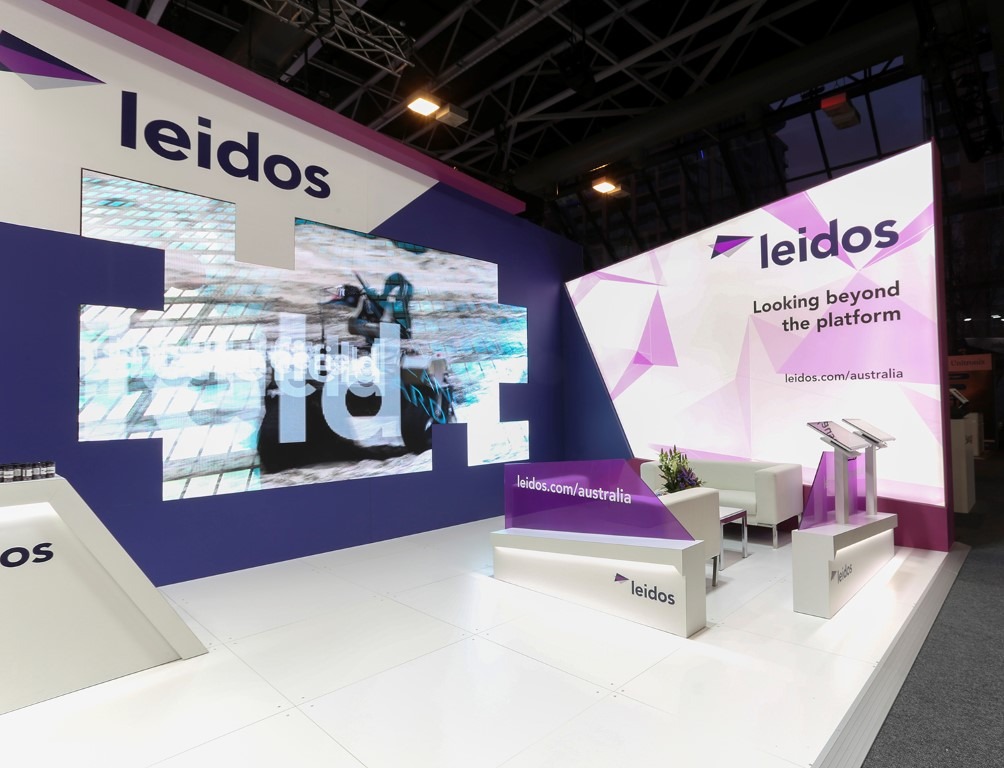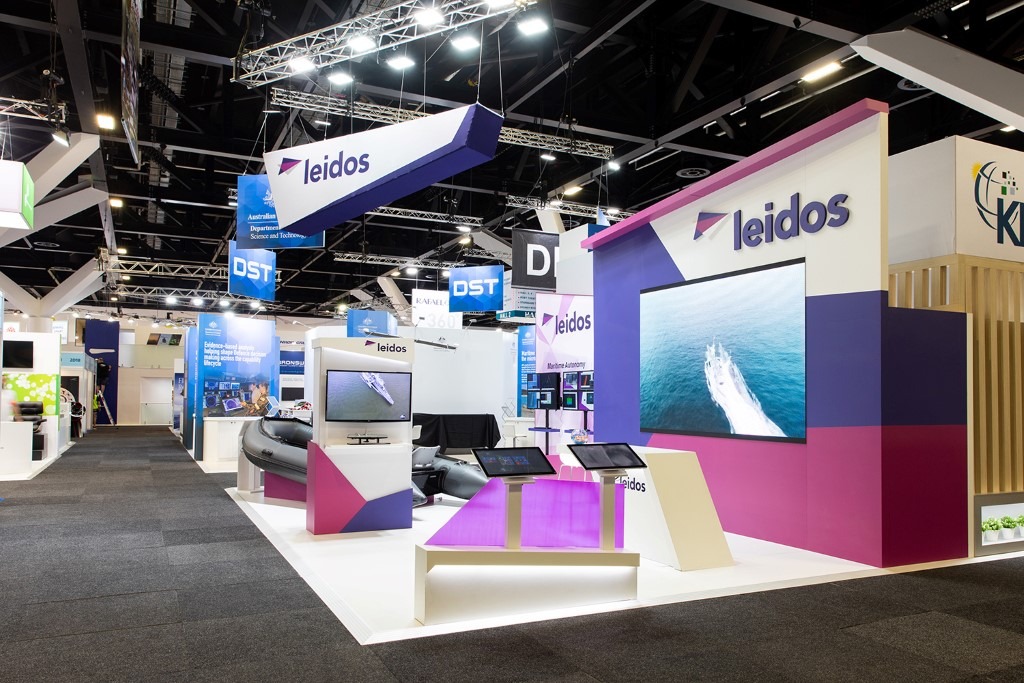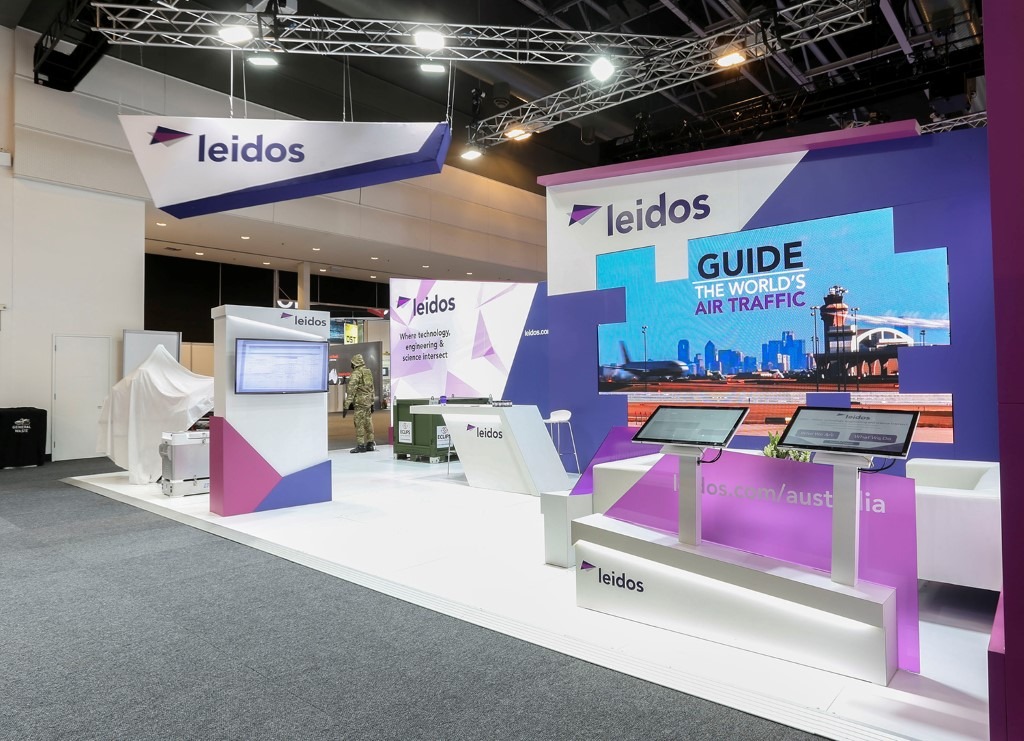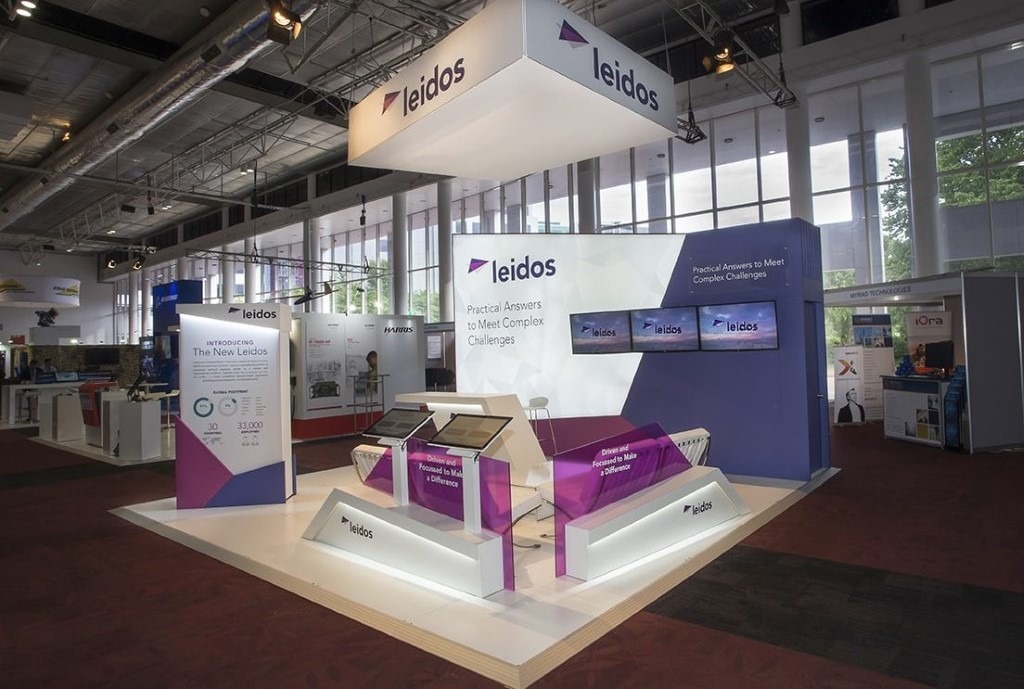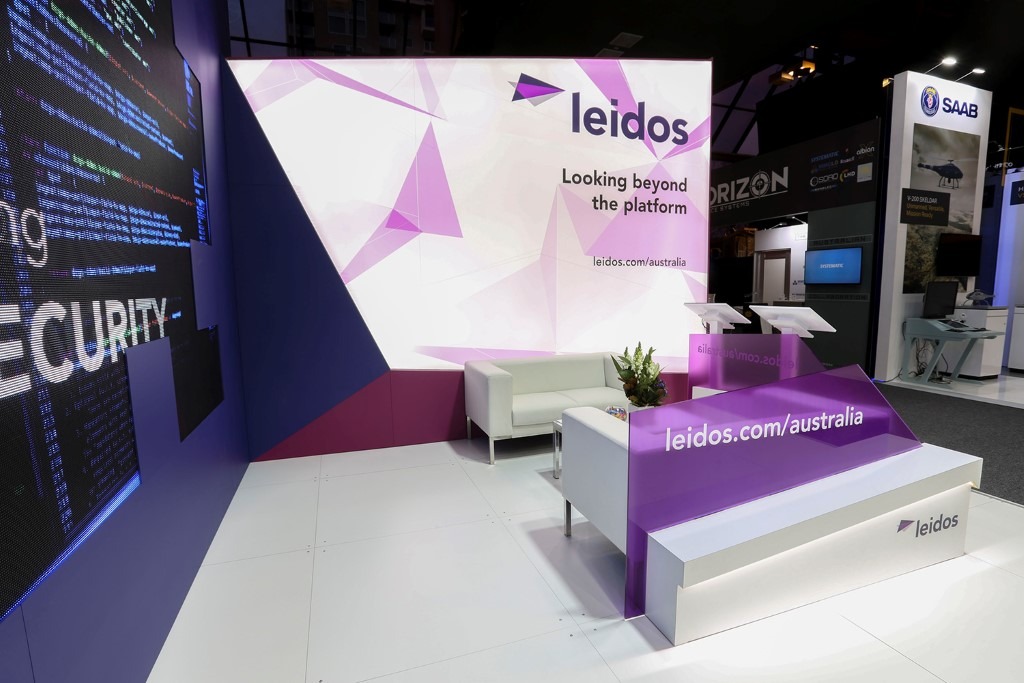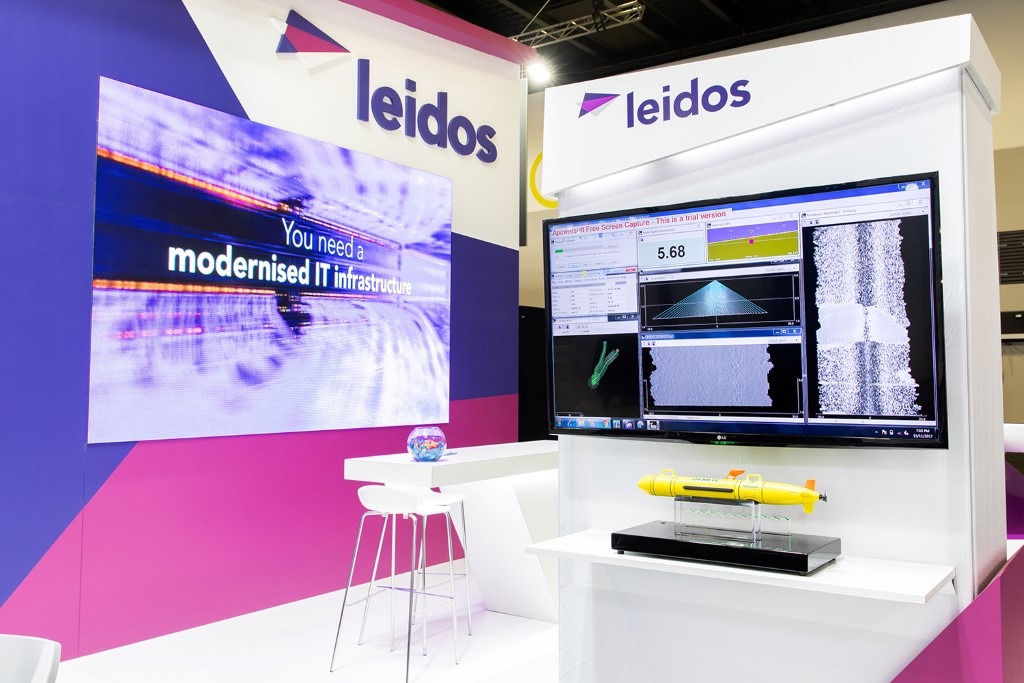 The initial brief we had for this client was to help re-launch their name change in the market with a strongly themed exhibition stand design that positioned them as market leaders. The structure that was inspired by their logo was designed to draw your eye in and has become part of their 3D corporate look. The same custom exhibit design is used in 6×3, 6×6 and 6×9 layouts.
This custom exhibit design has evolved over time as elements were added to suit different requirements.
The digital screens have always remained a key feature across each exhibit layout as it has given them freedom to update messages without making changes to the base elements. We also developed two touch screen presentations to assist the team with their discussions on the stand.