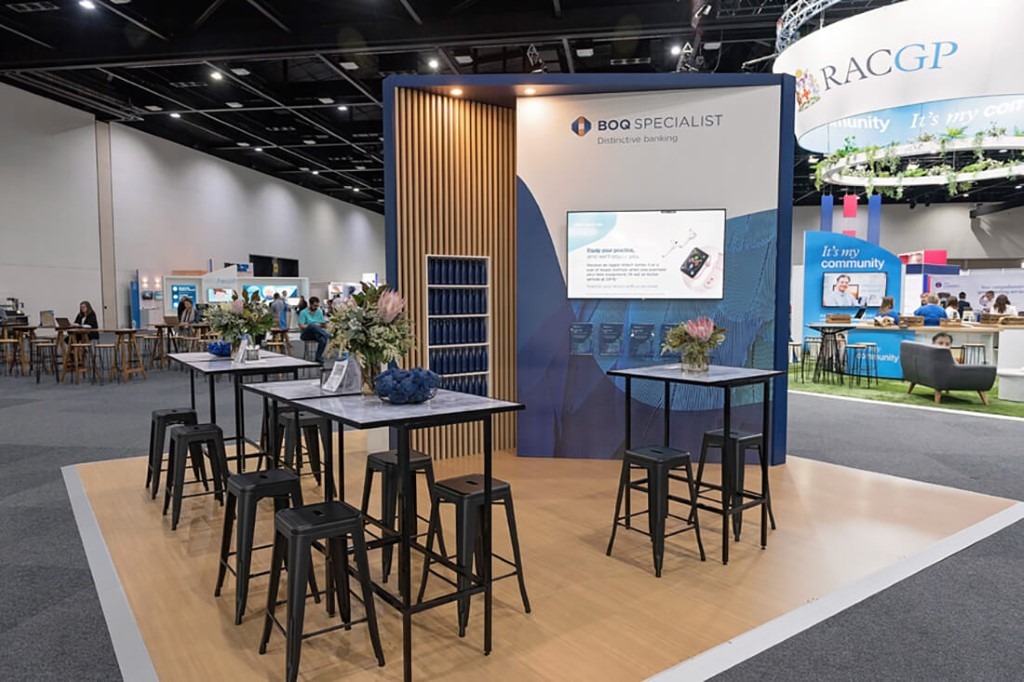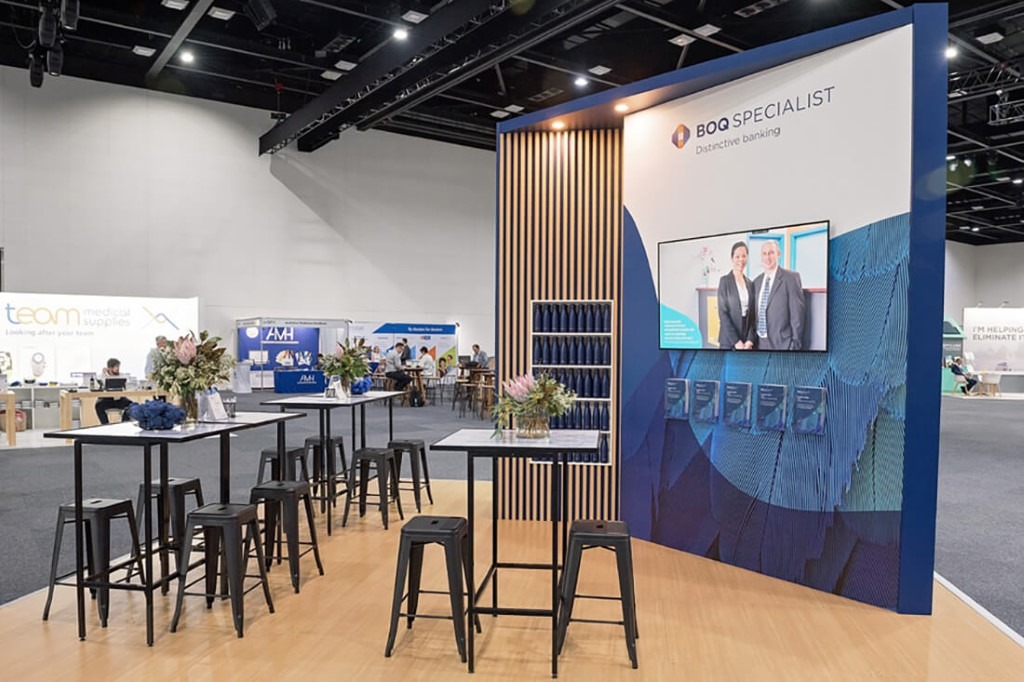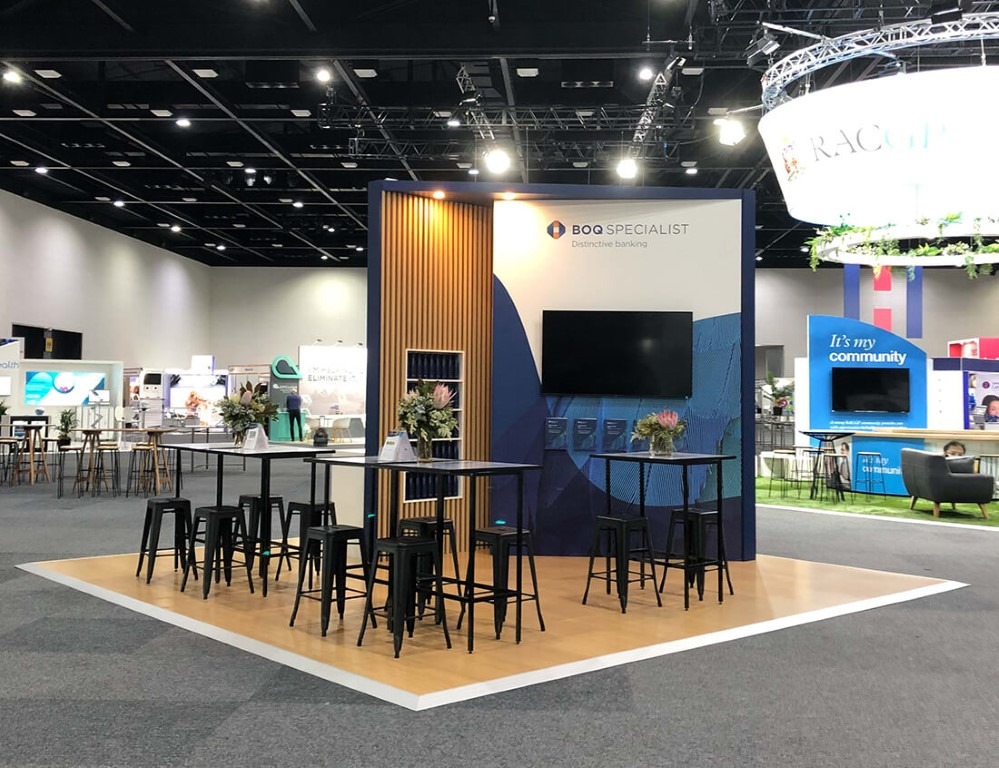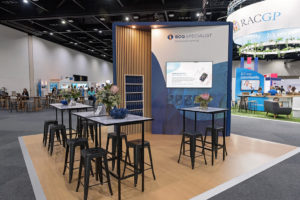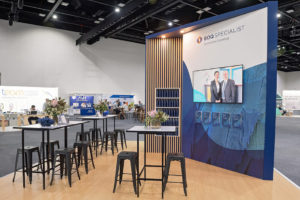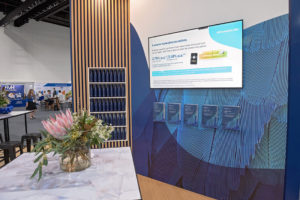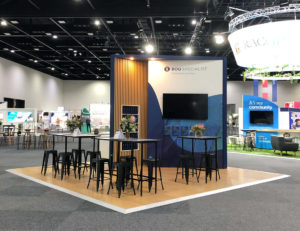 BOQ Specialist were looking to improve their ROI at GP2019 in Adelaide.  They wanted an eye-catching stand to make the most of their central location at the show and with a large number of staff on the stand, consulting visitors, they needed the design to be open and a large screen for the presentations.
Offering a highly sought after giveaway, personalised water bottles, we had to ensure the design would encourage people onto the booth, rather than queuing in the aisles. As the personalisation of the water bottles was undertaken on site, a large portion of the stand was taken up with a laser printer and giveaways team.
Online lead forms were used to collect visitor details and allowed the BOQ Specialist team to follow up people after the show.