Let's face it; there is only so much you can do on show day. Whatever prior planning (or lack thereof) can only simply run its course. If you haven't put in the hours to train your staff in the lead up to the show you can't really expect to find your team working like a choreographed flash mob at the event. The same can be said for pre-show promotions… If you haven't communicated with your audience in the lead up, it really is unrealistic to expect any set behaviours from them and you're just living in hope.
On show day the air is electric and your team need to arrive armed with more than excitement. There's still plenty more planning that needs to take place before you even arrive to greet your first visitor. It isn't enough to show up on the day armed with a stack of brochures and a smile.
When it comes to exhibitions, leaving anything to chance is a far cry from a winning strategy! From where I stand, many are falling short in the planning department. The killer being that everybody has a different definition of planning so many think they're doing all that is required when they tick the traditional check boxes (book space, build stand, staffing, transport, accommodation), but this barely scratches the surface.
Visitors want to be entertained, to learn something new and to see if the people they have gone out of their way to visit are actually worthy of their business. It's time to drop the preconceived ideas you already have of trade shows and start planning the ultimate experience for your visitor. After all, it is the experience that people talk about after the event!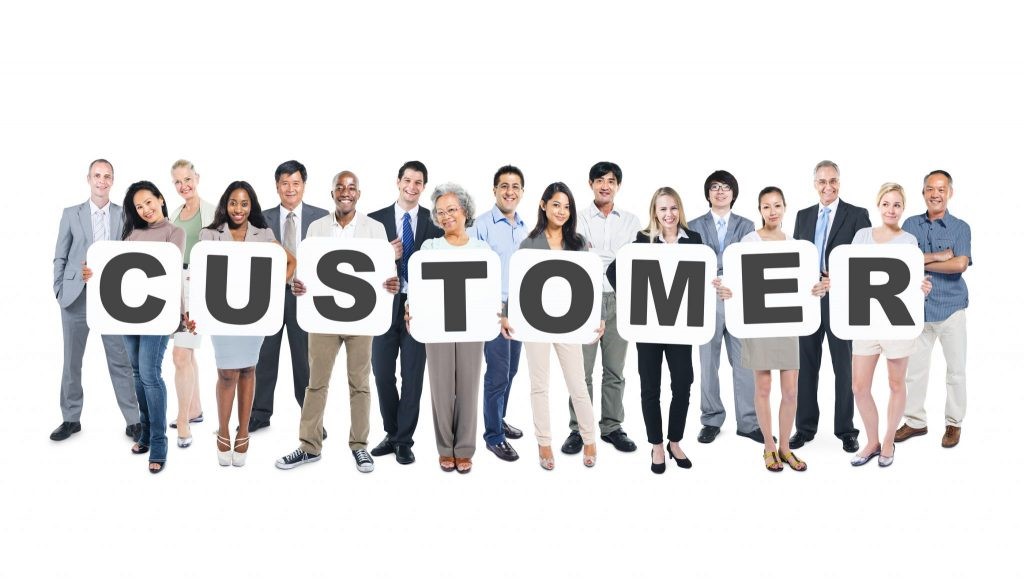 I recently had the privilege of seeing Phil Winters, author of "Customer Impact Agenda" speak at an event. He really is the master of realigning how organisations view their customers and revisiting customer milestones so they have a stronger impact. His views mirror our own and I appreciated that he really drove home the fact that people (not leads) are the ones with opinions, needs and emotions (aka experiences). They are the crux of all well-engineered marketing plans and my takeaway from the event is that an exhibit is no different. The touch points need to matter.
Your business systems already have a series of touch points that are opportunities for you to connect with your customers and set the foundation for a strong relationship. Think of your reception area, the music, the flowers, the art, the first piece of correspondence, when they sign up with you, when they pay their bill… There are numerous ways you can positively impact your client's milestones. Successful businesses build on these milestones to create an almighty experience that their customers take notice of. What many forget is that it can be both positive or negative. If you're known for something, why not include it as part of your experience on the show floor?
Putting yourself in your customer's shoes, do you think you have fulfilled your own criteria?
What do you want people to feel, learn or enjoy when they are on your exhibit?
You might have the best sales people on your team, but getting them involved early on is key to ensuring everyone is working towards common goals. (I'm talking about more than a brief team huddle before the doors open!)

Big picture thinking.
Get everyone involved in the planning stages. Literally, everyone. The whole business needs to understand how the exhibition or conference fits in the overall strategy. When excitement disperses across all levels of a business, from the MD to the receptionist, our clients often comment that in taking this approach to exhibit planning you will find it begins to take on a life force of its own. Staff will naturally want to be a part of the movement because they understand the true potential of this unique channel.
Too many people see the event as a networking exercise (this is only part of it) instead of being inspired by the massive potential that is lying dormant. Aside from using a set date to drive sales, create hype and showcase your offering (as if that wasn't enough), the process can be used in partnership with other campaigns to produce real momentum (the really powerful part). With a team focused on the benefits and true potential from an event you will find the vibe you exude on show day is something that others naturally want to be a part of.
Think back to an occasion where you had outstanding service that made you feel as though you were royalty and profoundly important to their business.
Deep down you realise they are following a system, but the simple steps that they followed inspired confidence and made you feel comfortable to talk to them further. What would it take to replicate this feeling for your company on the exhibition floor?
Get creative!
Plan your perfect world, don't sit on the sidelines.
Yearly exhibit planning – Map out your event calendar, campaigns, objectives & key messages.
Getting an overview will help you see where different messages are appropriate and how they can work together throughout the year. It's a good time to recognise the key moments staff will be required to drive a campaign. This could be trade shows, road shows, product launches, parties and other events. Planning for their involvement will ensure you aren't winging it on show day and promising you will do more next time.
3-4 months out from the show – Start talking to your stand builder.
2 months out from show – Start communications and build momentum
Contact clients so they diarise the event and set any expectations. Don't leave it too late! You don't want to miss out on squeezing the most out of this opportunity. You can create mystique around a reveal, excitement around a sought after product or demo, hype with giveaways, games or competitions. Be sure to include your stand number! The lead up to a show is the time to drive some interest your way and become top of mind. Communication shouldn't be a single touch point, you will need to remind people a few times so you become a destination they put you on their "must see" list.
Firming up your plans in advance will make it less of an ordeal and more of a joy for both yourself and your team. Having activities on the stand gives them a talking point as well as a boost of confidence knowing that they are a part of something that will positively impact the business.
Get in touch if you would like to discuss your calendar. We'd love to help you kick some goals!