iPads, gesture technology, Pay Wave, Google…. We now live in a digitally dependant world where we just expect things to work intuitively. What once amazed us is now daily practice no longer generates anywhere near the childish excitement that first came with being able to send emails electronically or find your phone when you misplaced it.
Personalising your own touch screen is now absolutely within reach. It doesn't cost as much as you think either! We were finding many companies that were willing to sell touch screens, but few were able to recommend who or how to get content onto them. Our new touch software has us cheering as we can now convert your content for a fraction of what it used to cost. You supply the content (images, videos & documents) & we will transform it into interactive demonstrations that are engaging, on brand & make you look the goods.
Information kiosks
Touch screens
iPads
Multi-touch displays
Aside from being able to look at photos, resizing to the desired proportions, other tricks include:
Update content remotely over the web
Email documents straight from software
Run contests & competitions
Capture data (emails, names etc)
Play videos
Timelines & Maps
Load info straight from the web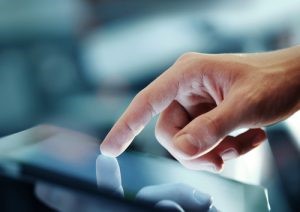 The functionality goes further than a glorified catalogue… I challenge you to consider out of the box uses like exhibitions, live demonstrations, allow customers to self direct in showrooms, sales reps can all sell the same way, outlets can update their product offering without sending out installers.
We have put together an example to showcase some of the features so if you would like to find out more or see it in action, just drop us a line.