BOQ SPECIALIST BANK ADX 2021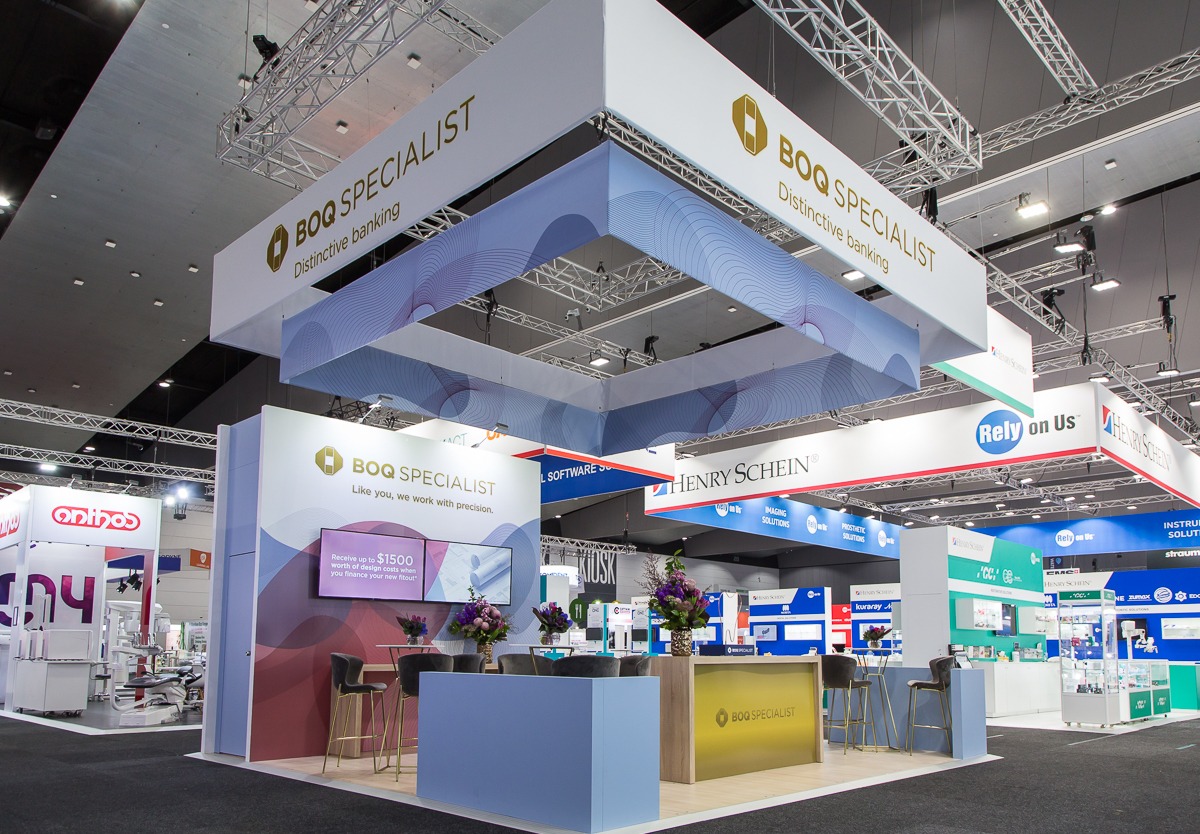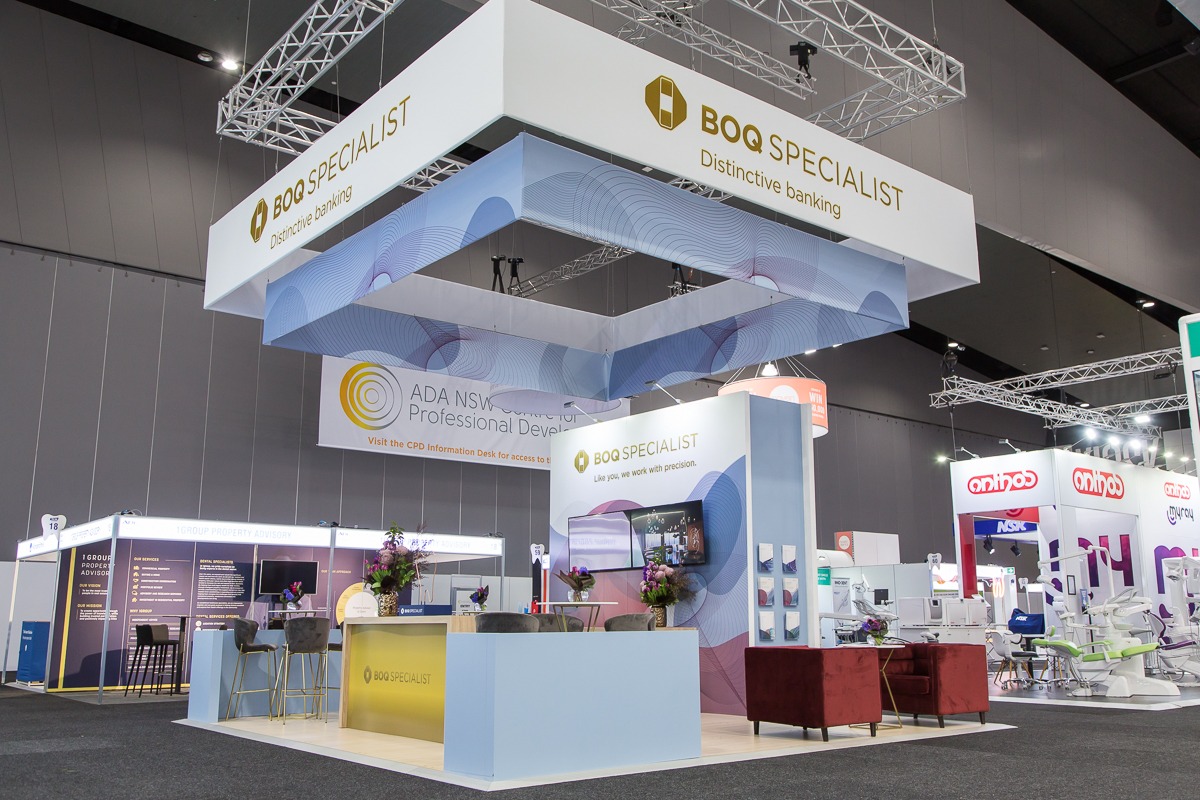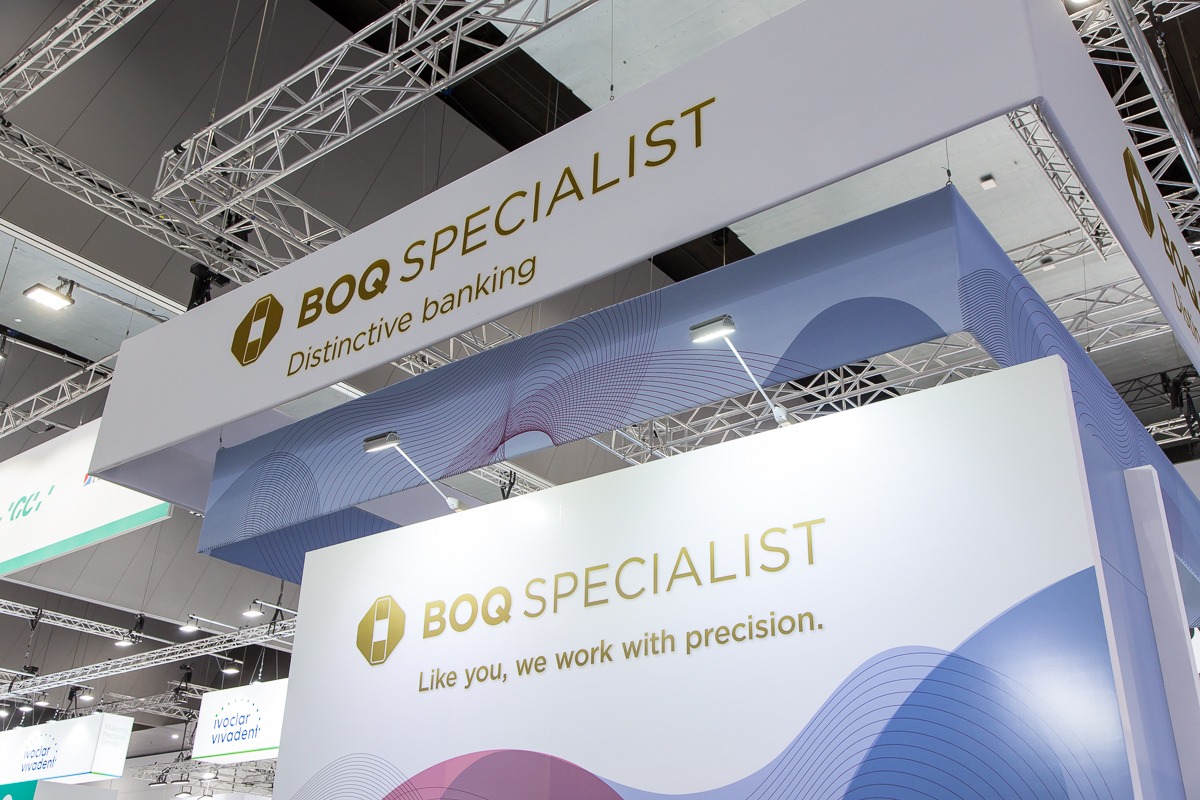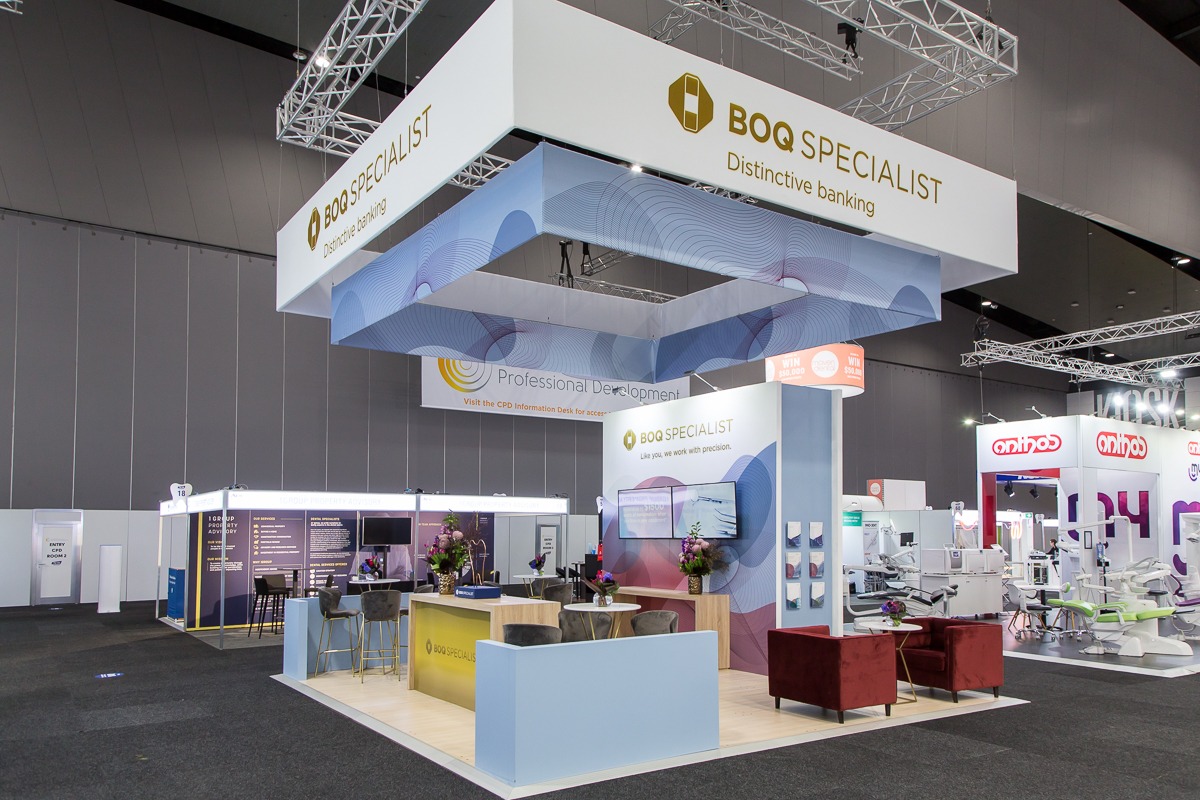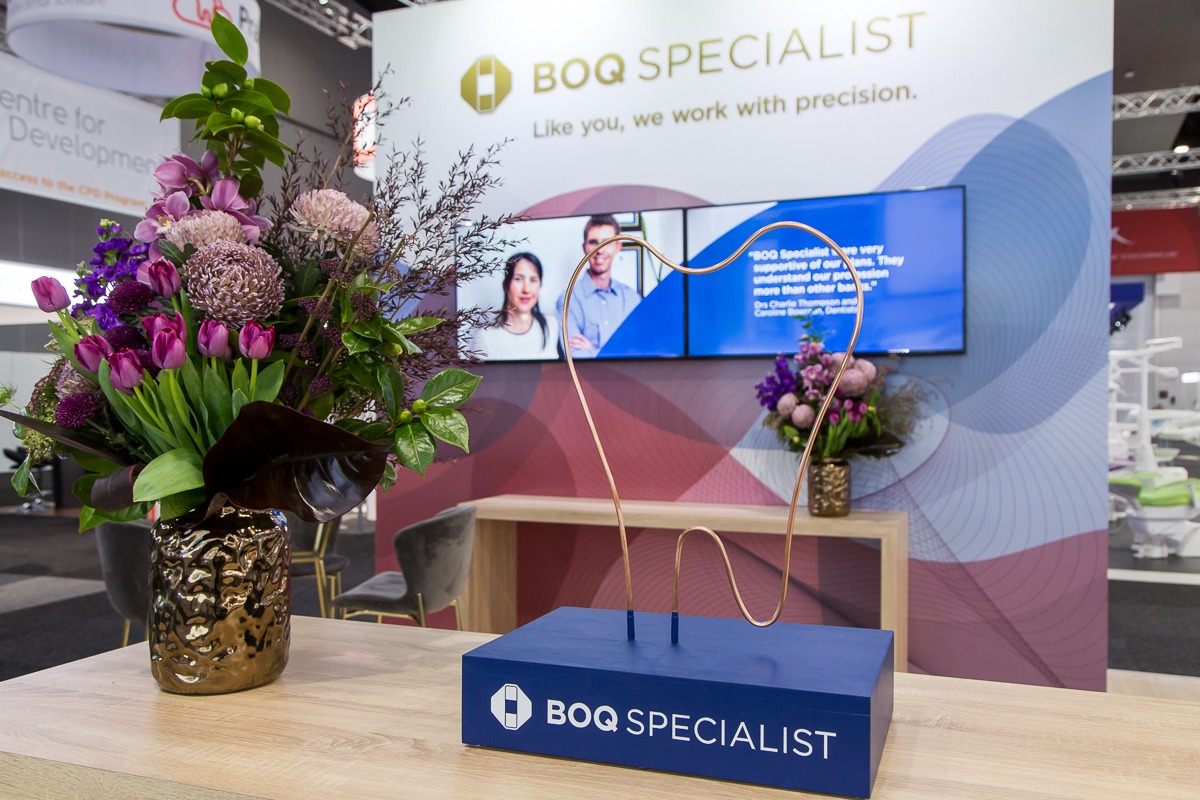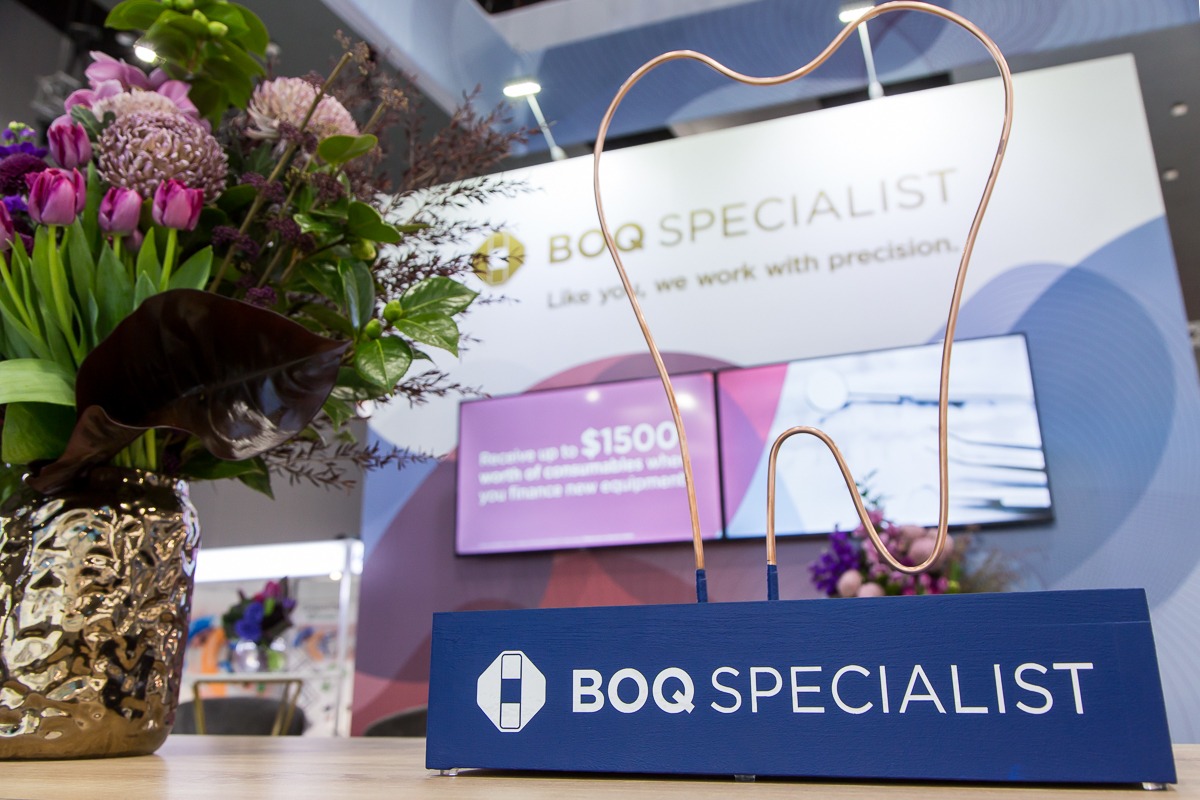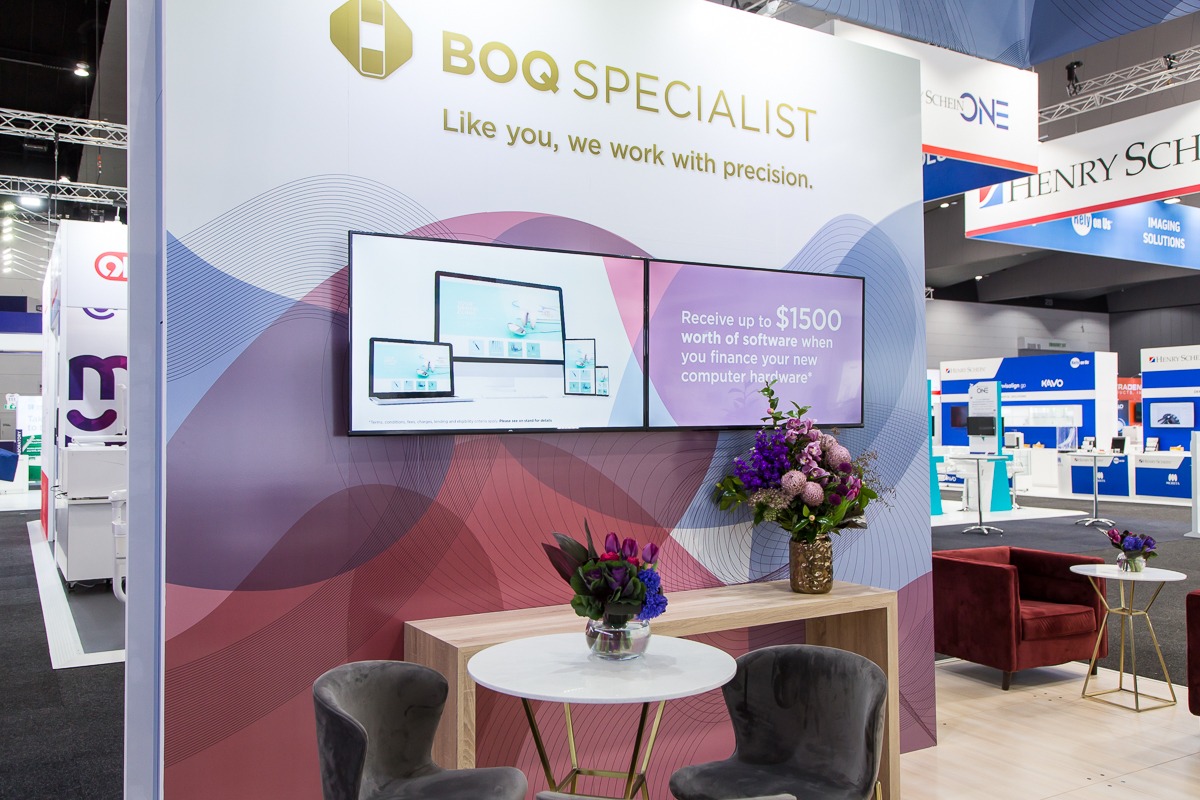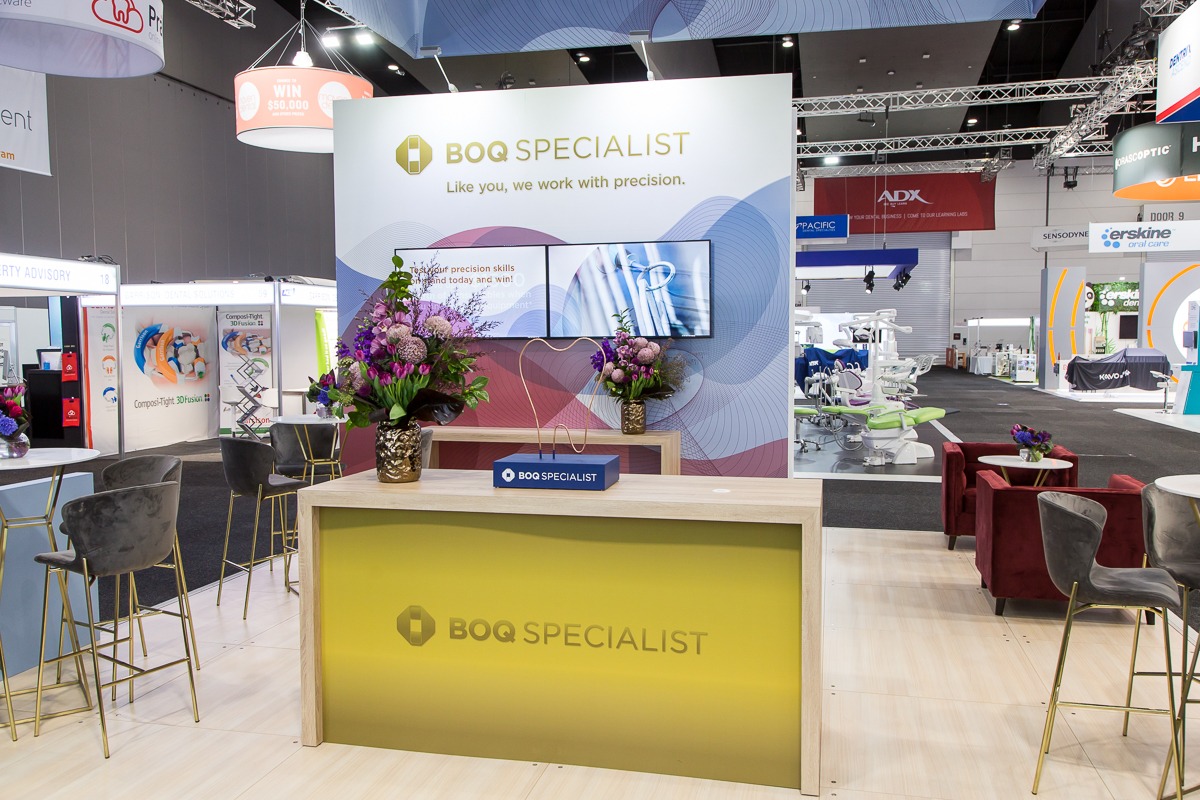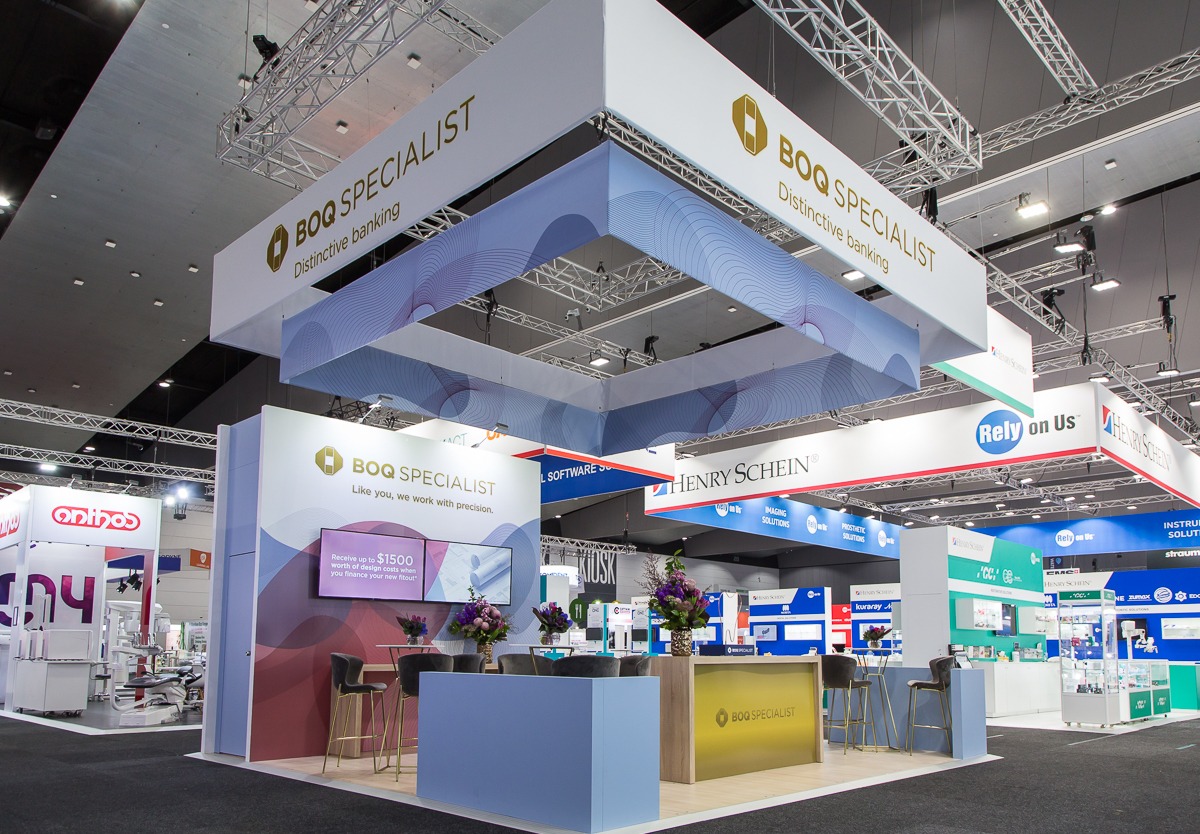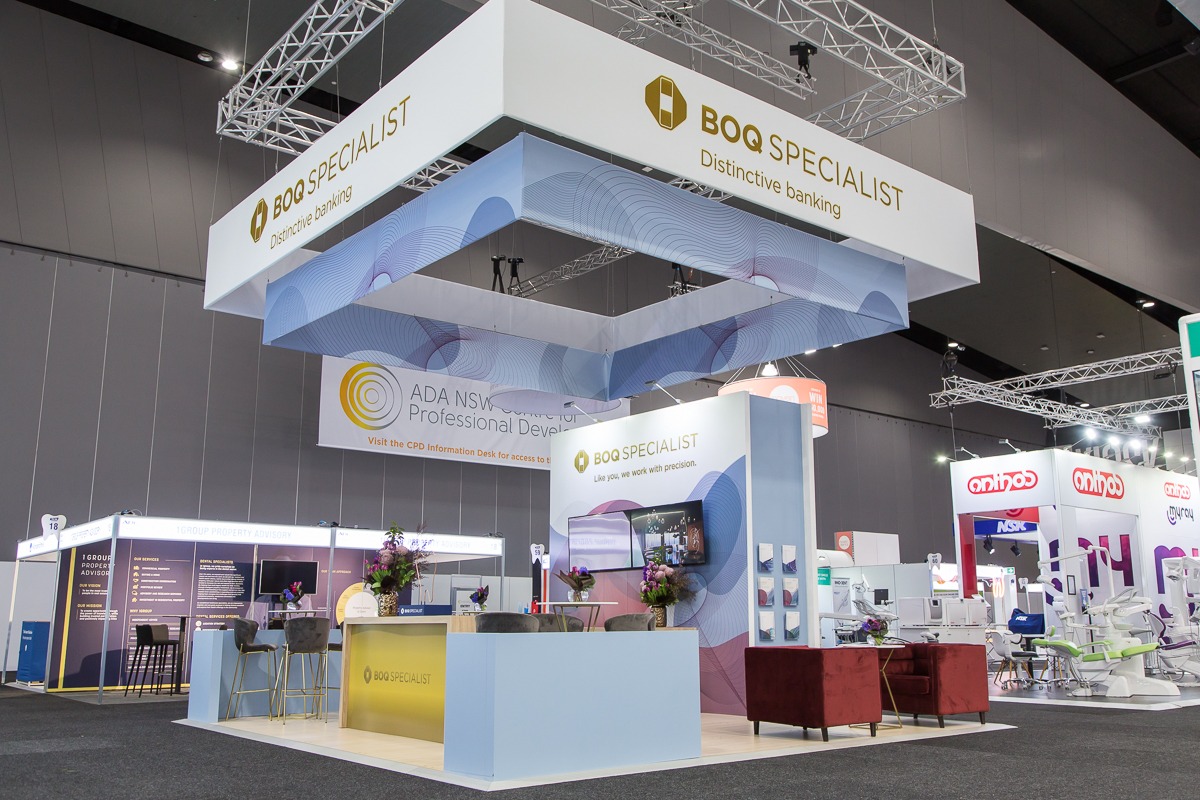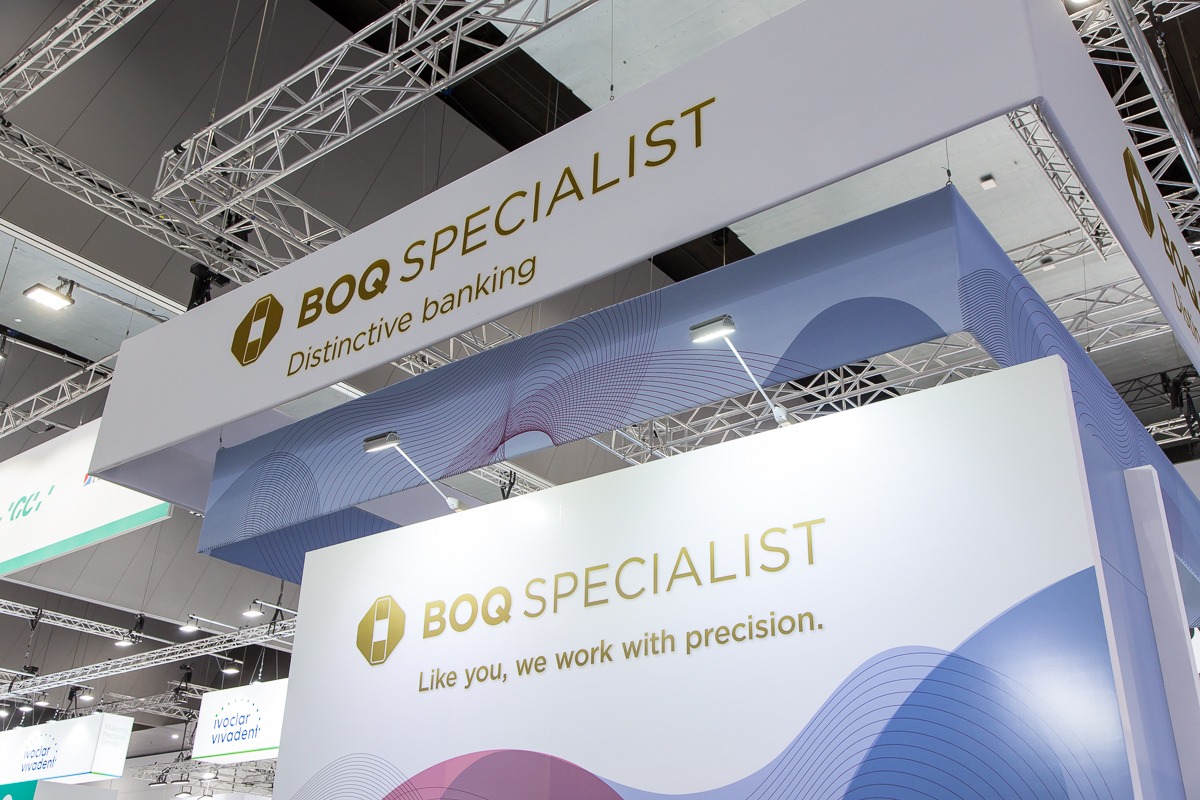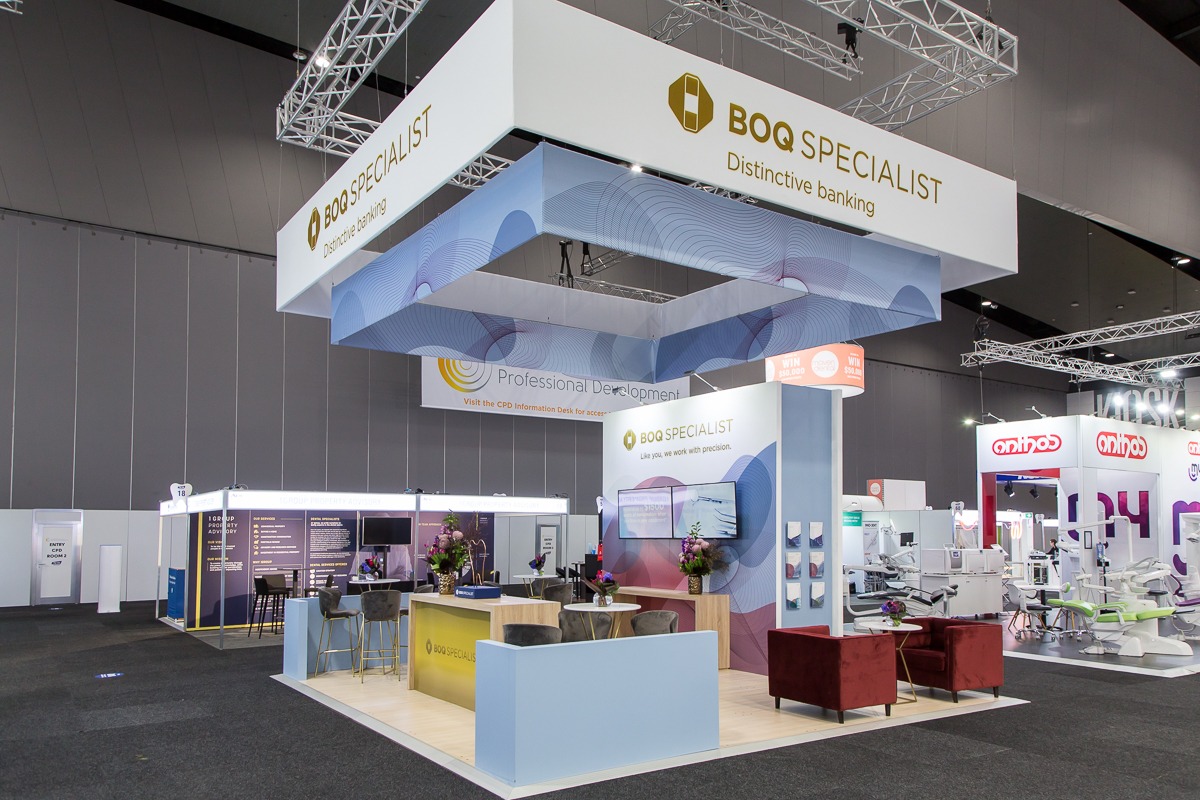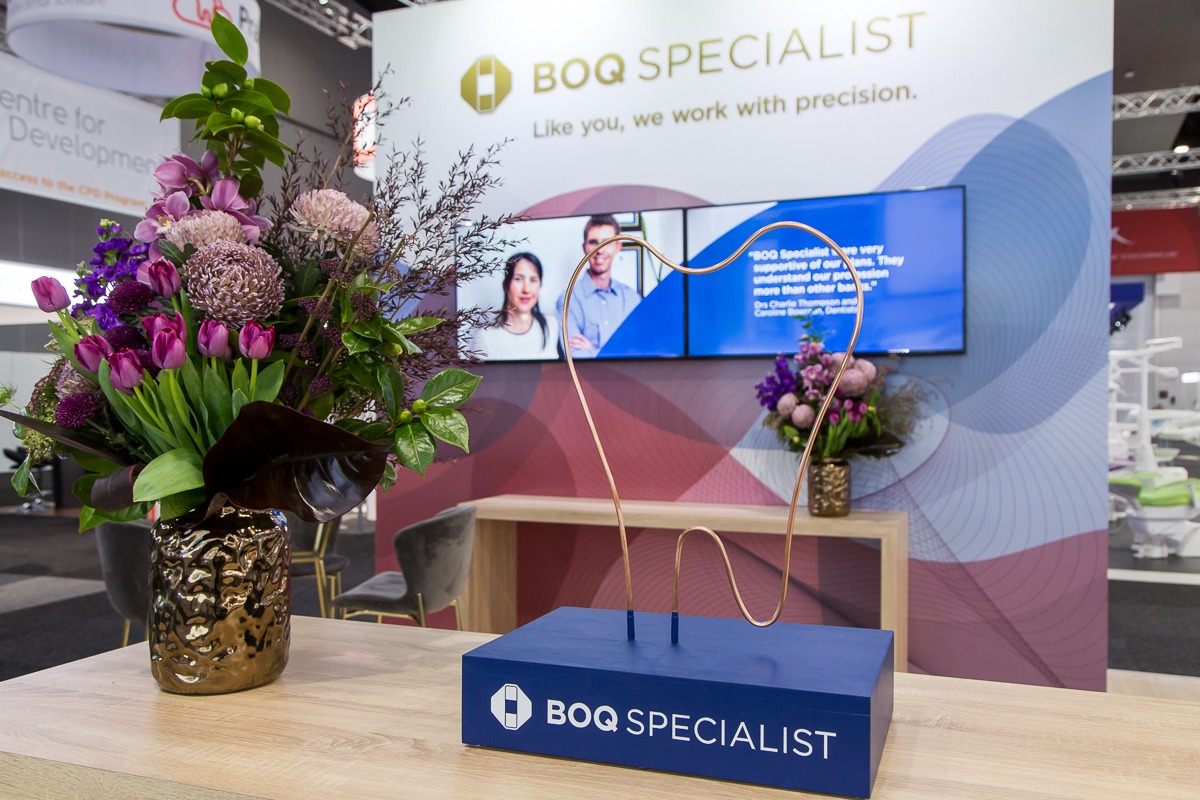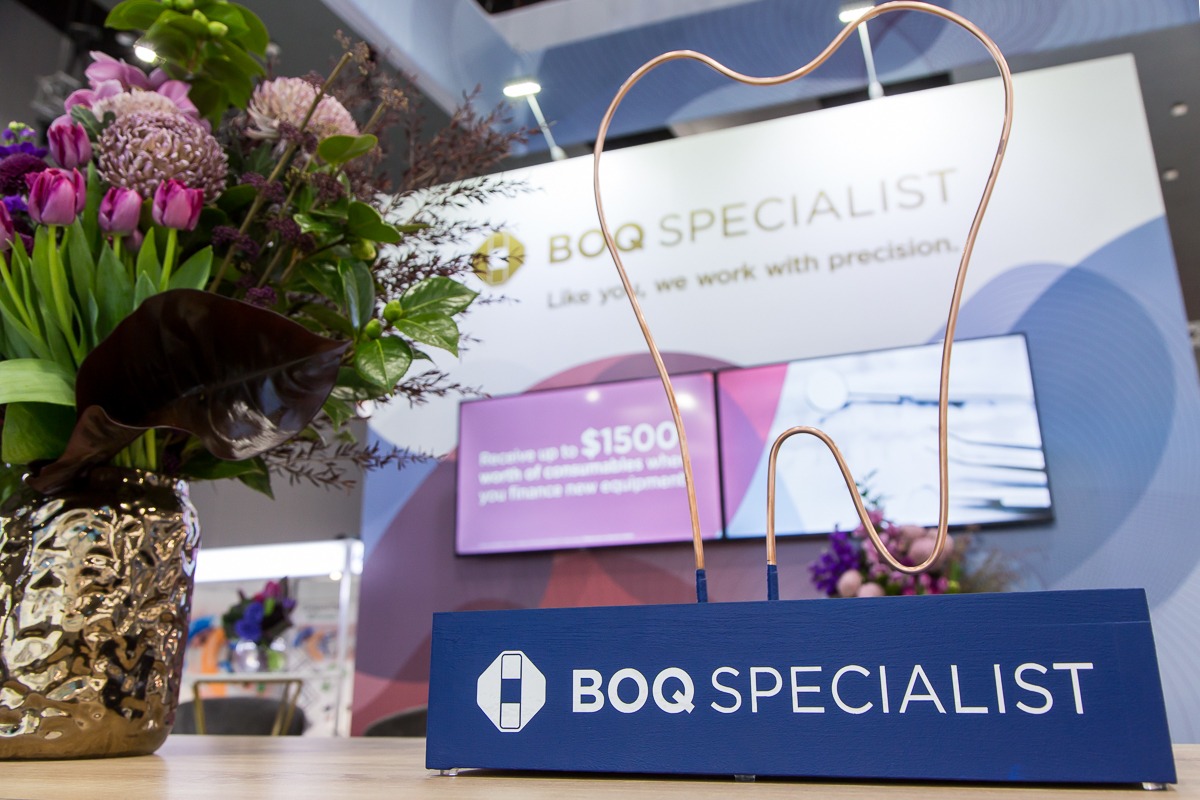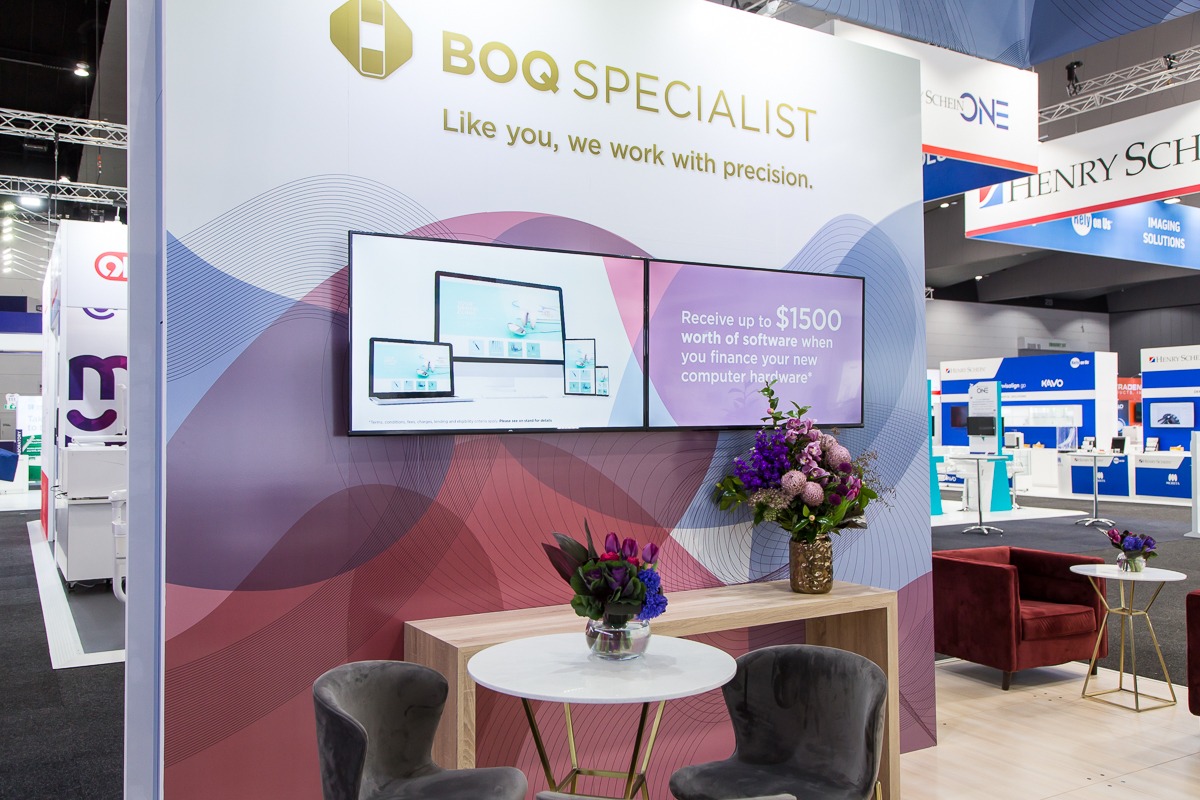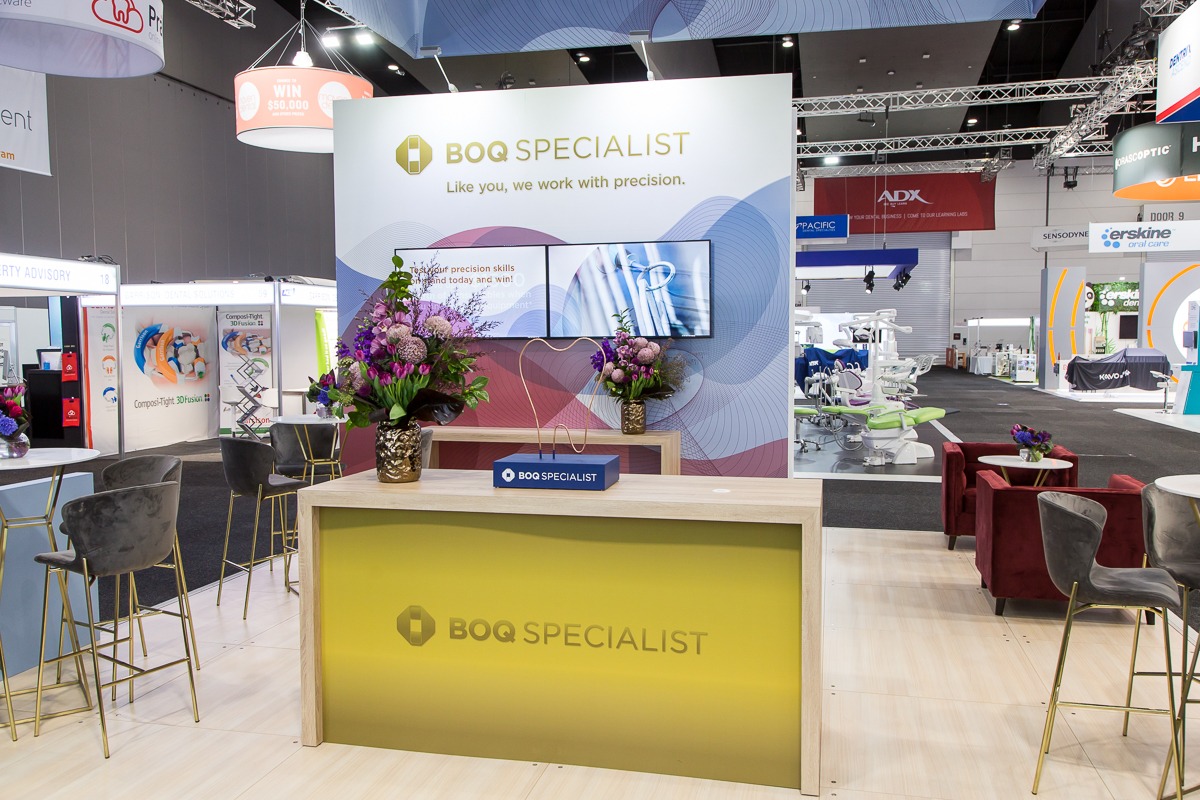 This client is known in the market for the personalised finance solutions it offers its customers. The stand design had to reflect this and as many of the neighbouring stands would be stark white, we agreed the design had to warm and approachable. We wanted to create an atmosphere that people wanted to be a part of so they had to feel comfortable. We opted for warm timber accents and furniture with soft textured textiles.
A custom tooth shaped precision game was created for the dentists to get competitive with their skills. This was the central element of the stand.
The digital element presented multiple offers for the attendees and was created in a way that utilised both screens as digital signage. It helped the sales team have something to talk to without reaching for brochures and made interactions more casual.