Held every 3 years, this exhibition is the kind that makes your eyes pop out of your head. It is the pivotalshow to find out what's new in shop fit outs, design, fittings, POS & systems. You catch yourself smiling & pointing at everything because the Europeans execute everything so well. To put the size of this show into perspective picture something 3.4 times the size of the late Sydney Convention Centre. There was a whopping 17 halls covering 108,000 sqm – definitely not one you can see in a single day trip.
It really has to be seen to be believed, but aside from brimming with inspiration, I thought I would share a few learnings & photos bringing some of the highlights directly to you.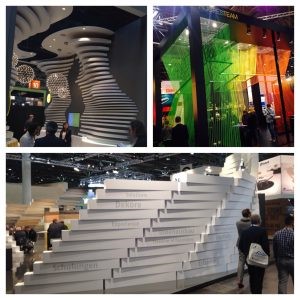 1.  Lessons from Europe
They are leading the pack when it comes to service, design & their selling mindset. They have successfully trained their market to come to the show with the expectation of placing orders. It's the major marketing avenue for many business's who have elected to replace their reps with trade shows. To us this seems like a bold move, but these guys don't think twice about it. It just makes too much sense.
2. Hello & goodbye (Guten Morgen und Auf Wiedersehen)
They summarise their offering & qualify attendees in close to 3mins. They were relaxed, calm & polite, but guided every conversation in a succinct way that never made you feel threatened. Their message is delivered personally to serious numbers. The really good ones managed to keep their energy levels up every day throughout the whole show.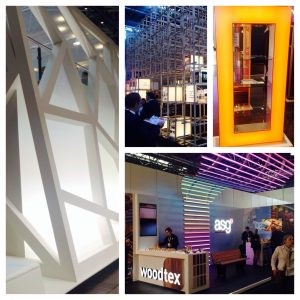 3. Exhibit Quality
System stands were everywhere; some hidden from sight, others not. The really upmarket stands would be completely customised, expensive structures that would take days to construct, but when you have a huge population to sell to & you do it so well, the budget tends to increase.
4. Best innovation
We all know the pop up display.. They can be fiddly & time consuming to put together. It's also easy to lose or damage pieces. Here is one that is blown up using a compressor. Packs down into a bag with wheels for transport (including the compressor).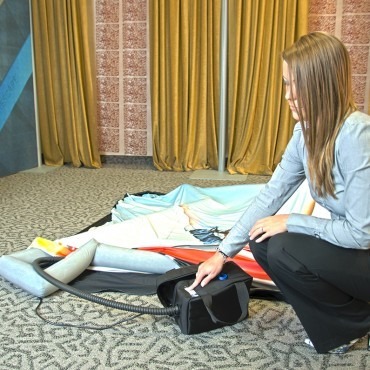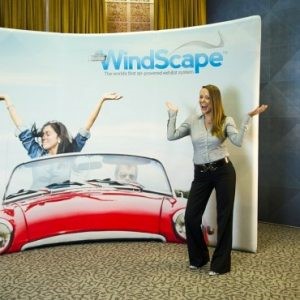 5. Turn off the lights to see
The 3 best halls were lit only by exhibitors, the organisers hadn't turned on any hall lights at all. The effect was magical!Soft light & shade helped guide your eyes through the displays & served to really lift the level of appearance of the exhibits, creating a much more enticing selling environment. Some organisers in Australia, perhaps in the design fields should definitely consider this.
If we conducted our shows in the same way, knowing we were going to write orders, it's much easier for the team manning the stand to ride the high of the sale throughout the entire show. They do say after all that following one sale is the best time to make the next. (Just saying…)
Seeing how they operate with my own eyes proves that it's largely psychological barriers that prevent us conducting shows in the same way. You only have to look at the motor show as an example most people can relate to (sadly it's no longer with us). They  created the expectation that audiences would come to visit the spectacle. If instead, they channelled marketing efforts towards sales & offered sought after specials exclusive to these events don't you think they would drive more sales? What we see instead is a play day for car fans to sit inside a few vehicles and walk around a glorified showroom. May as well have a lemonade stand & wait for people to approach you when they are thirsty… Why do we think our market is different? It only is, if you say so.
More to come in future posts.