When it comes time to reviewing budgets and plotting plans for show domination over the year, it's a good idea to go in with a game plan. Below are some some tips for tackling this task.
Do it right… Once!
We often find it difficult to watch from the sidelines as people plan one event at a time. Warranted, some only do 1 event every 2 years (please excuse yourself from this whine), but not nearly enough people are taking a long-term view of their exhibit calendar and seeing it as an important cog in their overall marketing machine.
This disjointed, single event approach prevents you from getting the full benefit from your investments. – Something your more organised counterparts have already figured out.
Planning 101
The better organised you are, the more time you'll have. Break down the event into milestones like:
Goals/Objectives: What do you want from your exhibit program? Be specific; number of leads, orders, new contacts, appointments booked
Your campaign: Key message, linking to other campaigns
Strategy: How will you get people to your stand? Pre/post show marketing
What shows? Categorise them into Tier 1 (hero show), Tier 2 (professional, but smaller scale) and 3 (trestle table type) shows so you can allocate budgets accordingly.
Interactions: How will customers engage with your brand? How do you want them to feel?
What will be on display? Will it be available?
Construction: Are you reinventing the wheel each time? Can your exhibit material be used across all Tiers?
Mindset
Anyone who has planned an exhibition would agree that it's like any competitive sport. What you do in the lead up directly impacts your performance on show day. You can squeeze in last minute training, but come the big day you will be sore, distracted and know deep down that you aren't bringing you're "A" game.
A very different feeling to knowing you have put in the training, taken your scheduled rest and on game day you just do what you have trained to do. There is no stress, or angst.
The mindset of your team will be in a very different place if they all know why they are doing something. They will be driven by purpose and understand the importance of the show in the overall sales funnel.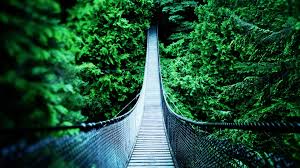 Review & Reminisce
Assess what worked, what didn't. Every business will have different objectives, but some topics to cover might include:
Staff: Were some better suited than others. Did you have a system for managing visitors on the stand? Did they have the right attitude, team players? Willing to put in the hard work, negative, positive? Did you have enough staff on the stand?
Sales: At the show, shortly after the show and within a year after the show?
ROI: Compare returns from each show. Was there anything that directly impacted your ROI that could be prevented next time?
Marketing efforts: Did some shows have better marketing than others? Were you effective in your pre/post show communications?
Quality interactions: How did people engage with your brand and your staff at the show?
System to track leads: What would work better next time? Did you need more information to qualify them better? Better response time by your staff after the show? Can you determine what sales came from which shows?
Allocating time to review and plan will help you create an overriding strategy that will ensure all your objectives are met. You will find the experience less stressful as you will be better prepared and know you're getting the most out of your attendance.