Every project installation we do has a different key focus so of course a different design emerges! At The Exhibit Company, our team are aligned to deliver success to our clients but what that success looks like varies for every client because their objectives vary. 

Here are a couple of case studies sharing how we helped two clients, with two very different budgets share their point of difference in different ways.
Case Study 1: SEW Eurodrive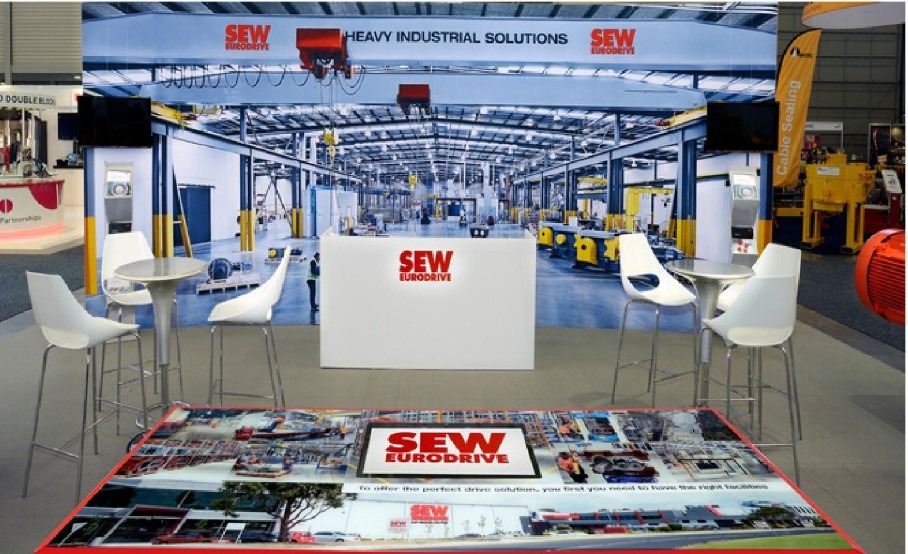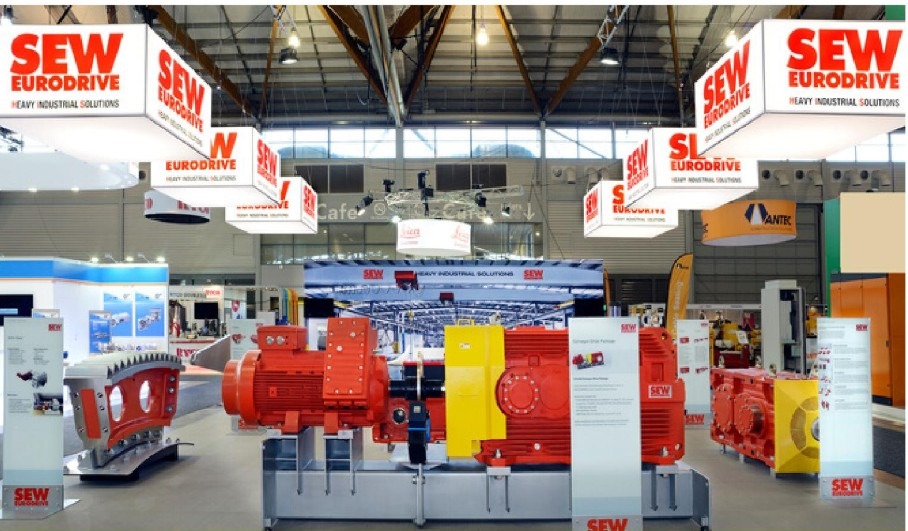 These clients had a relatively small stand for the amount of gear they wanted to display. The second challenge was the sheer size of their products.
To create a unified presence and show strength in their brand, we chose to emphasise the space above the product with back lit cubes. This had the effect of also drawing sight lines down onto their products. It was a win win!
Their point of difference in the market is that they have their own factory in Australia, allowing for prompt servicing of equipment compared to their competitors who do a lot offshore. A large visual of their factory was displayed on the back wall so the sales team could talk to it during sales discussions on the stand. It meant all visitors walked away knowing that important key fact about the company. 
The end result was simple, yet allowed the products to remain the heroes of the space. The rigged cubes have been reused at future events.
Case Study 2: Critical Dental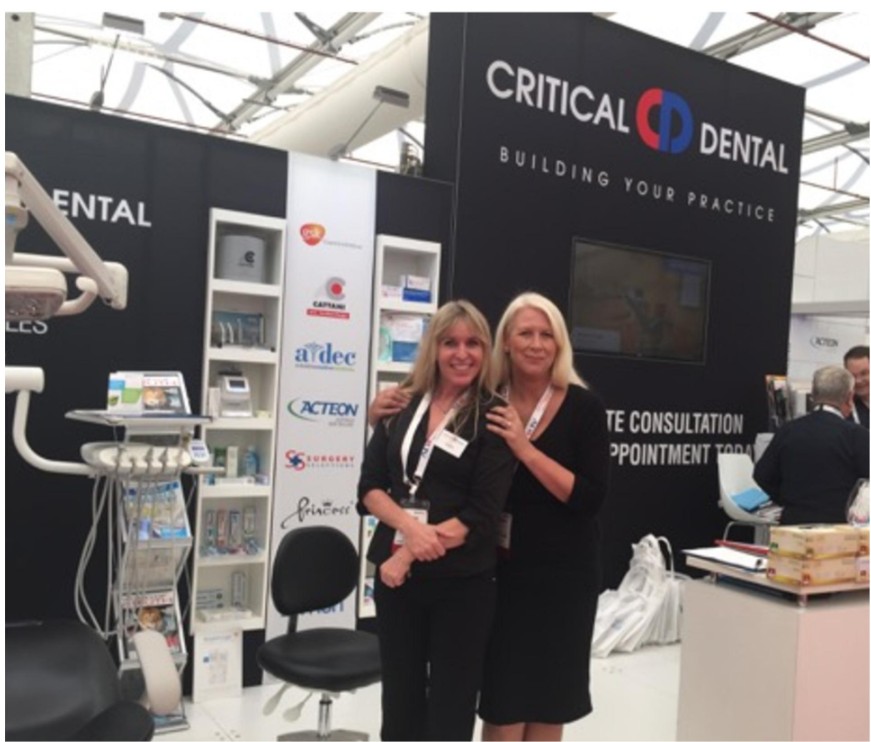 Critical Dental have always found exhibitions to work well, but they were ready to sharpen their image and get a bit more out of their investment. While they are a small, family owned business, they wanted a solution that would reflect that they are a professional, reliable team.
Our advice was to re-work their whole campaign, not just their stand. Their biggest opportunity to improve their results was to address all areas of their attendance instead of just their design. This included pre-show promotion, giveaways, setting KPI's and staff training in the lead up to the show.
Located at the back of the venue, we built height into the design and recommended the graphics were
black to help them stand out in an otherwise white temporary structure. Another reason for doing this was to stand out from their competitors who were mostly white or corporate blues.
The show was a great success with more than 20 solid leads for capital equipment and an outstanding 250% return on investment. In addition, Critical Dental was able to increase its dental consumable customer base with several new and ongoing customers, alongside an expansion of product sales to existing customers.
In actual fact, it was difficult for us to meet with Critical Dental to do their post show meeting because they were so busy after the event!
Want to find out how we can help you with your next exhibit stand? Contact us today.